Even though I've been working to debunk it for the past several years with a mountain of research, one of the strongest stereotypes about tech adoption and demographics persists to this day: older patrons don't use tech.
One of those research resources, the Pew Research Center, published an article on 1/13/22 by Michelle Faverio that quantifies how important the online space is to all demographics (h/t Ceci Dadisman).
Their latest installment of digital technology adoption across demographics surveyed 1,502 U.S. adults from Jan. 25 to Feb. 8, 2021.
Pew Research Center has a history of studying digital technology adoption. For the new material in this report, the Center surveyed 1,502 U.S. adults from Jan. 25 to Feb. 8, 2021, by cellphone and landline phone. The survey was conducted by interviewers under the direction of Abt Associates and is weighted to be representative of the U.S. adult population by gender, race, ethnicity, education and other categories. Here are the questions used for this report, along with responses, and its methodology.
Highlights & Items Of Note
65+ generation continues to be the fastest growing age group adopting technology. 3/5 own smartphones and they were the only age group to increase tablet ownership since 2018.
Gen X has the highest number of tablet owners: 61%. Millennials and 65+ have the lowest ratio, although the latter is on the rise while the latter is dropping faster than any other age group.
Even though Millennials are most likely to use social media (84 percent) they are the only age group to see their ratio steadily decline since 2015, when they reached an all-time high of 90 percent.
Baby Boomers saw the sharpest increase in social media use since 2015 when they moved from 51 to 73 percent.
While Facebook continues to maintain a large ratio of users across all age groups, its share has flatlined since 2016 while other platforms have increased.
YouTube is the most used social media platform and maintains the strongest cross generation traction.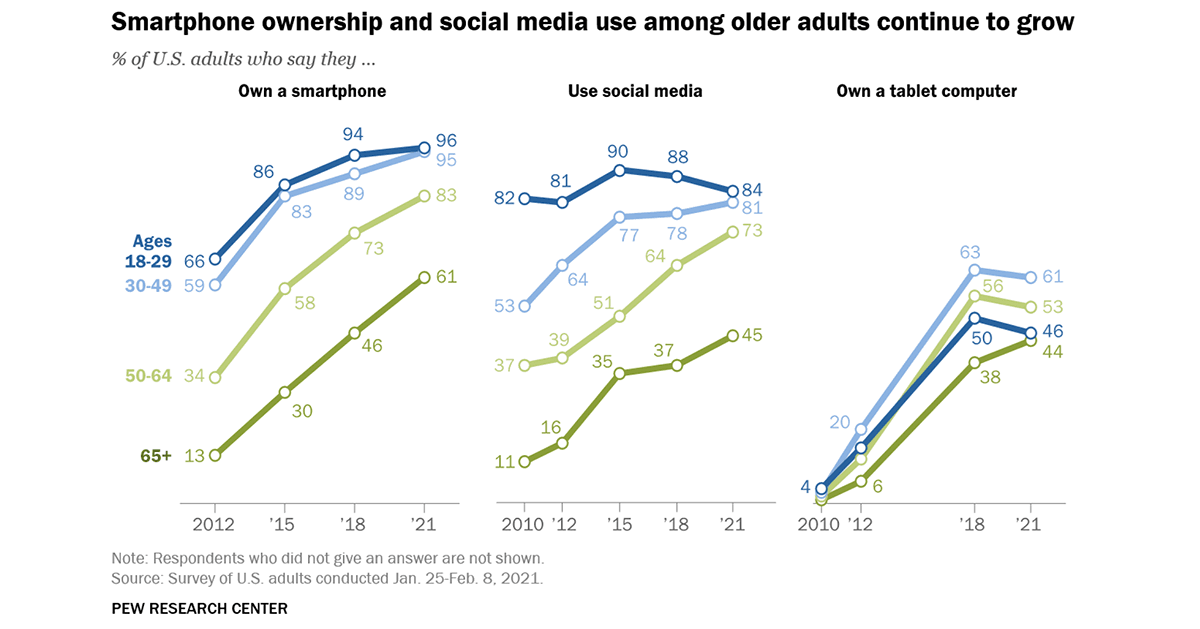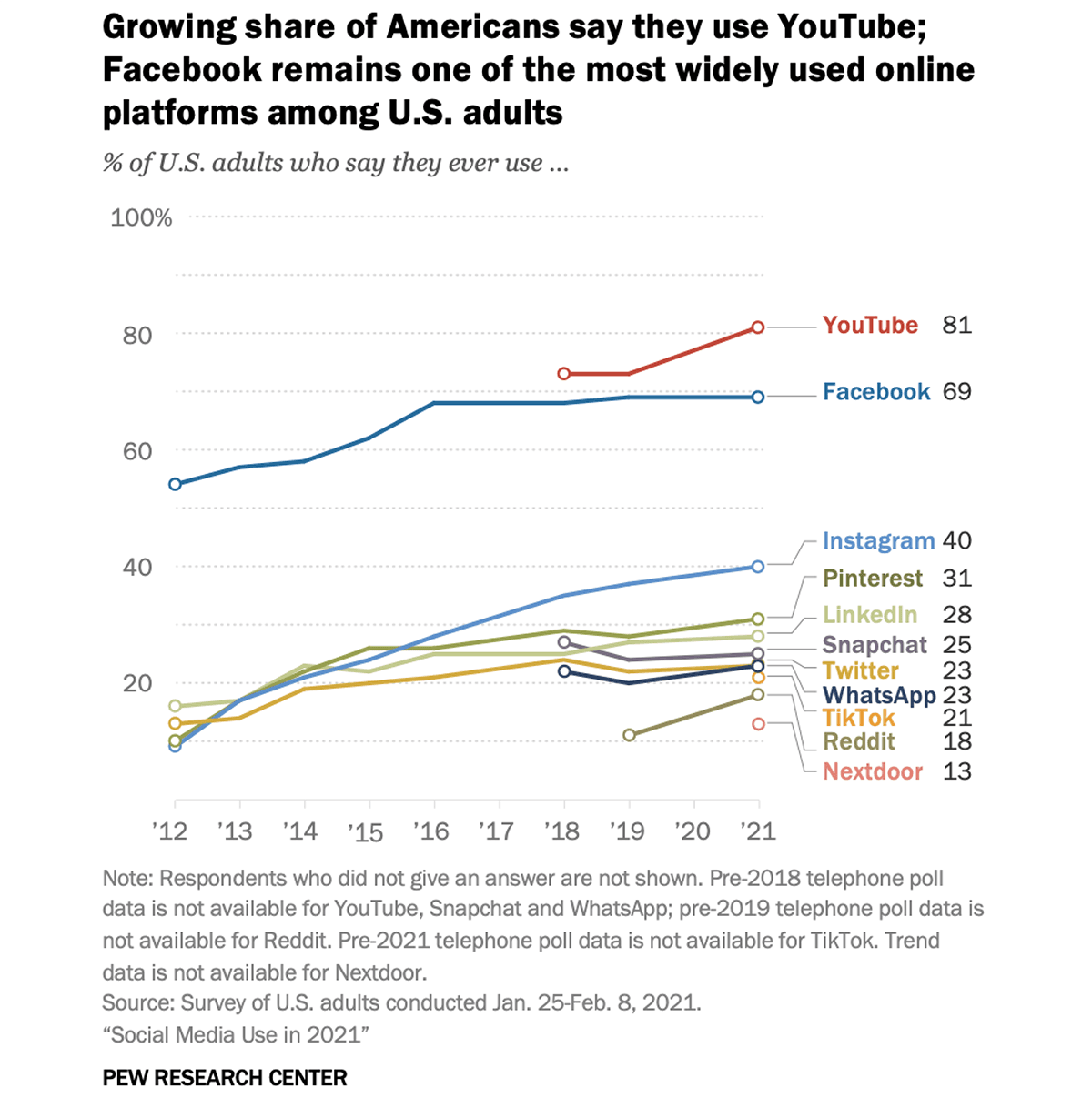 Read the full article for even more insight.