I have to take a moment and rant about something. When did it become popular to have a biography or message from the orchestra executive director? Not just a listing in a staff directory, but a dedicated biography.  I went to the following orchestra web sites: Richmond Symphony, Rockford Symphony, Green Bay Symphony, and Chattanooga Symphony. They all have biographies about their executive directors but absolutely no information about any of the orchestra musicians (with the exception of the Rockford Symphony, which provides a biography of the concertmaster).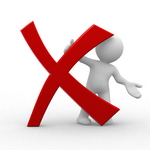 Why would they take the time to market information about the executive director before any of the musicians? How many of us go to the symphony to listen to the executive director? I don't recall ever reading a music critic talk about the executive director when reviewing an orchestra's performance of Beethoven's 7th.  Did I miss something?
I find it more than a little self-serving on the part of these executive directors to feel they are more important than the musicians with regard to their orchestra's public image.  Does your local orchestra have biographies about the players? How about the management?  Take the time to visit your local orchestra web site.  See if they provide biographical information about the players and let them know how you feel.