Listening to her voice over the phone, you'd never guess that you were talking to a cultural warrior.  Her British accent flows with a composed, steady pulse that gives it a maternal quality.  At the end of 2003, I had the pleasure to talk with Marianne for a few hours discussing her tenure as executive director for the Orchestra of St. Luke's.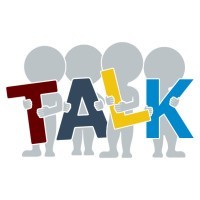 I became interested in St. Luke's and their success after reading an article from the October issue of Harmony, written by Marianne.  As the article progressed, I grew intrigued at what appeared to be a successful, unique, organization.  But as with many articles I read, I'm always looking for the reality in the spin, I guess that's simply learned behavior.   But after my side research into the group and the conversation with Marianne, I am convinced that this is an orchestra organization that doesn't receive nearly enough attention from the rest of the "established" industry as it should.
In order to fully understand the unique nature of this ensemble, allow me to cover the basics.
Unlike many ensembles, St. Luke's doesn't call itself a "Symphony Orchestra" in name and then program the majority of its concerts as a chamber orchestra.  Instead, St. Luke's is comprised of three major artistic divisions: the St. Luke's Chamber Ensemble, the Orchestra of St. Luke's, and St. Luke's Arts Education Program.
For much of the organization's history it did not have a music director, and even today it only functions with a principal conductor.  A large portion of the artistic direction and decisions remain in the hands of the players.
The musicians have a great deal of direct control over their own working environment, especially regarding employment and termination practices
48% of their budget is from earned income, a higher average than most comparable orchestras.
They only employ 15 full time administrative employees, a lower number to comparable organizations.
Each season, Carnegie Hall presents the Orchestra of St. Luke's in a subscription series.
To learn more, you can visit their website at www.orchestraofstlukes.org
Management Structure
Since Marianne began with the orchestra during its formative years, she has had the opportunity to see it grow and experience their failures and success from its beginning.  One important lesson she learned early one was when the organization overextended itself artistically 20 years ago.  "We took on way too much; in addition to our regular season we undertook recordings and several supplementary performances," says Marianne. "It was too much, the musicians and staff were simply overwhelmed and we all suffered."  Fortunately, she quickly learned the lesson that the added income wasn't worth the toll on the St. Luke's players.  If the artistic output begins to falter, then it's time to step back.
One noticeable difference you'll find among the managers and staffers at St. Luke's is the emphasis on cross training between departments.  The St. Luke's administration does not suffer from "stovepiping".  Meaning you won't find a hierarchy within the St. Luke's administration that has no contact between individuals or departments.  Nearly everyone in the organization is capable of being involved in every facet of administration.
Marianne conveyed what she looks for when they need to fill an administrative position, "We explain to potential candidates how our organizational structure works.  There is no 'glad that's not my job' mentality here.  We look for people with an edge, usually younger types that are not afraid to try something different or have preconceived ideas about an arts administration structure.  If you work here, you're expected to contribute in every department"
And her methods work, St. Luke's only has a 6-7 year staff turnover at the senior staff level.  Compare that to the industry average of at least one turnover per year and you can see how much more positive the St. Luke's working environment is.  So where do you find managers this capable?  "By word of mouth," says Marianne, "we don't go looking for candidates from arts administration programs or from the recycled pool of ASOL candidates."
That answer then begs the question, how do you train your managers if they are not already schooled in cultural management issues?  "We teach them here.  We don't send our employees to ASOL workshops or trendy business seminars.  They are already very capable individuals when they arrive, usually with some experience or specific specialty.  We then teach them about the particulars of this business ourselves by nurturing, listening, and sharing our experiences."  Marianne went on to share one of the most significantly useful insights I've heard from an orchestra manager, "When you start from the ground up, common sense guides over conventional wisdom.  That gives us the freedom to develop in new directions."
Artistic Structure
One refreshing aspect of St. Luke's is that they don't pretend to be something they aren't.  They have three distinct artistic divisions: the St. Luke's Chamber Ensemble, the Orchestra of St. Luke's, and St. Luke's Arts Education Program.  Which means you won't see them billed as a Symphonic Orchestra, only to put 30 players on stage.  At St. Luke's, however, they practice honesty in advertising.  When they play chamber music they bill themselves as a chamber ensemble, when they play larger orchestral works they bill themselves as a full orchestra. Simple. Smart.
At St. Luke's you don't see the separation between management, board, and musicians that is commonplace in other orchestras.  Here, the musicians are steeped in the artistic planning and vision of the ensemble. "We involve the musicians in the development of our artistic programming," says Marianne. "We want to accommodate musician's ideas from the initial suggestion through the evolution of implementation"
Although this ensemble does its share of fee engagements, they prefer to collaborate with other organizations.  Marianne gave me an example of St. Luke's joint venture with a New York ballet company. "We want equal artistic input regarding the final product, which means we are not merely subcontracted talent.  Rather, this means we put our own money into the project so that it is a financial partnership as much as an artistic partnership"
Since the core of St. Luke's performances are with the chamber ensemble, this gives them a very flexible nature.  "We go where we think there is a need for an orchestra," says Marianne, "that means we don't restrict ourselves to Carnegie, but we perform in museums, smaller concert halls, churches, synagogues, outdoor venues, and anywhere a community will accept us."
With so much musician input and control over the artistic vision of the ensemble, St. Luke's has never had one of its players file a grievance with the local musicians union.  And Marianne can not remember any instance of a serious difficulty between a player and a member of management that wasn't easily resolved with musician input.  She credits this to the high level of regular, informal interaction between players and managers. "Many of our artistic planning sessions between players and artistic staff," she says, "consist of having cheese and wine while we talk about what we want to accomplish for that season."
"I keep my ego in the back seat," says Marianne, "I'm here to serve the musicians.  Musicians come first and as administrators we're here to understand their unique character and fulfill their needs as artists."
I invite you to come back tomorrow for Part II where we'll learn about St. Luke's budget issues, how they get along with other orchestras, and where they're headed in the future.