Even though the business of professional symphonic orchestras has taken a prolonged beating (hang on, we're not off the bumpy road quite yet) that doesn't mean opportunity and potential have gone the way of the dodo. In fact, several symphonic orchestra organizations are in just the right place at the right time to accomplish truly great things.
As such, I've compiled a list of seven orchestras which have in them the ability to do great things by the 2013/2014 season. If even a few of them are able to realize this potential, they will become the new benchmark for American cultural success and if all of them succeed then you can expect the entire business to change the way it measures accomplishment…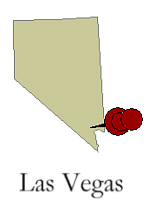 Out of all the professional American symphonic orchestras today the Las Vegas Philharmonic is in a truly unique point in time. There aren't many metropolitan areas left in the U.S. which aren't already served by a long established professional orchestra that can boast the level of growth taking place in Las Vegas.
Furthermore, the Las Vegas Performing Arts Center Foundation is raising funds to build a $400 million performing arts complex featuring a 2000+ seat concert hall. To that end, they have secured $125 million through a local car tax and are currently attempting to raise the remaining $275 million from corporate and private sources. Things seem to be off to a good start as the group has secured a $50 million donation to be used exclusively as an operating endowment (a wise opening move).
One of the resident ensembles in the new PAC will be the Las Vegas Philharmonic, an origination which recently kick-started their own growth cycle by implementing a 49 percent increase in their expenditures in the space of two seasons. In short, the organization is in a unique position within American symphonic orchestral history by being one of the only ensembles with all the necessary elements in place to successfully parallel the growth of their respective metropolitan population instead of tailing behind it by several decades.
By the 2013/2014 season, it is entirely reasonable to expect the organization to operate with a CPI adjusted budget of $9.6 million, a season length of no less than 38 weeks, and an annual CPI adjusted base musician salary of $39,000 ($30,000 in today's dollars) for a minimum of 52 players. At that rate, the organization would be among the top ROPA ensembles or it could also petition to become a member of ICSOM.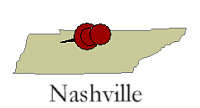 It is no secret that Nashville is well on its way toward sailing right on by their immediate peers but not too many people seem to be talking about exactly where the ensemble will level off once the inertia subsides by 2014 (assuming it doesn't continue right on past that point).
Not only has the organization demonstrated that they can build a world-class dedicated performance hall smack dab in the middle of Country Music USA, but they can also fill the seats on a regular basis. Inaugural ticket sales goals have been met and projected ticket sales for next season are ahead of schedule. Furthermore, the organization has implemented a downright for profit level of zeal when it comes to making the new Symphony Center profitable.
For example, instead of waiting until the red ink was too numerous to ignore, they've implemented several changes half way through the season to cut off unnecessary leakage and redirect resources to unexpected profit generating endeavors. So long as this becomes standard operating procedure, the Symphony Center will continue to be sincerely self sufficient, allowing the organization to concentrate on making continued improvements to artistic expenditures.
Don't be surprised to see the organization offer a CPI adjusted $92,000 base musician salary ($70,000 in today's dollars) for 92 salaried musicians over a 48 week season.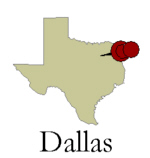 I can almost read the email now, "Dallas is already a big budget orchestra, how can they be #3 on the potential list?" Just because you're big doesn't mean there isn't any room for growth. Dallas currently has a strategic plan that, if successful, would move the organization up a good notch from where they currently are.
Nevertheless, I think the origination is capable of achieving even more. The city has entered a period of renovation and renaissance; booming business and plans for long term infrastructure development promise a steady financial footing for a city that experienced some rougher times in the last decade.
With the recent announcement of a new music director who appears to equally please musicians and board members, the organization is in a much better position to reach its artistic potential and provide the first real southern contender to the big boys on either coast. However, in order to reach their true potential the organization will need to stabilize the frenzied pace of administrative turnover, which is hampering their ability to successfully implement the long term strategic plan.
The best way to implement that sort of stability is for the board of directors to tighten accountability among senior executives. As a result, the organization could easily cultivate renewable resources to support a CPI adjusted $132,000 base musician salary ($100,000 in today's dollars) for 100 salaried musicians and establish a successful summer residency. In short, they are going to be one of the newest members of "The Big Five", which would bring the actual number of ensembles in that category up to eight. After all, that seems fitting since everything is supposed to be bigger in Texas anyway.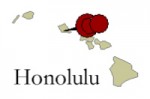 If there was ever a poster child for this business' whipping boy, it would be the Honolulu Symphony. To add insult to injury, there's never been a good reason for it. Fortunately, things seem to looking up for the organization.
Signing Andreas Delfs as principal conductor could bring some much needed name-dropping clout (assuming Delfs sincerely puts his heart and soul into the organization) and a new executive director who has come out swinging brings a hint of promise that the recent years of administrative malaise will finally fade into a memory.
The last, and far from least, necessary piece in this puzzle is the organization's board of directors. There is a great deal of money that flows through those islands (key word there being "through") and the organization needs to attract the caliber of board member capable of putting up the necessary nets to reel in that potential economic bounty.
The organization also needs a dedicated performance venue it can call home and given the location, it's difficult to imagine that the right movers and shakers wouldn't be interested in stamping their legacy on the island with an iconic building that just happens to be a world class concert hall (think Santiago Calatrava).
Finally, the organization would finally be in a position to take advantage of the excellent environment and extend their season to nearly year-round operations. This would allow them to offer a compensation package capable of offering the musicians a living wage that has been badly needed for the past 20 years.
If all the necessary components can come together by 2014, the Honolulu Symphony could support a CPI adjusted $85,900 base musician salary ($65,000 in today's dollars) for 80 salaried musicians for no less than 48 weeks. The organization will also have enough funding interests from neighboring islands to institute a local residency program for six weeks out of the year.
---
I invite everyone back tomorrow for Part 2 where we'll examine the final three ensembles on the Adaptistration Great Expectations list as well as a few which came close but ultimately not close enough.