I am very pleased to announce the launch of Adaptistration Premium, the new online home for all of the Orchestra Compensation Report and Orchestra Website Review materials that were previously only available as print publications. Although the print publications have always been very popular, one of the most frequent requests is to make the data available online. Not only does Adaptistration Premium fill that void but it more than doubles the amount of data featured in the print-only material…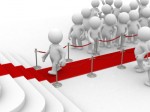 Best of all, the reduced production and maintenance expenses associated with an online platform provides access to all of the expanded information for a little less than the cost of the print editions plus shipping. Modeled after successful enterprise solution platforms, subscribers are afforded a simple and smart solution to accessing compensation and/or website review material.
Subscribers are provided easy access to exclusive data anytime they need it, anywhere in the world. You'll have the freedom to access the data from anywhere you have internet access and unlike the static nature of print editions, data and features will be updated throughout the term of your annual subscription so you'll continuously benefit from expanded offerings. In short, your subscription is the gift that keeps on giving.
There's no limit to how often you access your subscription data and the one time, nonrecurring fee structure means you don't have to worry about the hassle of canceling a subscription. But don't worry, you'll be notified in advance of your subscription term ending so you can renew without an interruption to service. Once your 365 day subscription payment is approved, access is immediate and you'll benefit from having the right to use to any revised or updated content throughout your subscription's term.
Since no one enjoys being forced to buy something they really don't want, subscriptions are offered on three levels:
ORCHESTRA COMPENSATION REPORTS: Provides access to seven years worth of compensation data for 76 professional orchestras (as far back as the 1999/00 season!).
ORCHESTRA WEBSITE REVIEW REPORTS: Provides access to U.S. and Canadian data for each respective review year as well as detailed scoring data for each category and subcategory from the most recent review as well as a thorough description of the grading formula and criteria for each category and subcategory.
ALL-INCLUSIVE PASS: Provides full access to everything at Adaptistration Premium at a 20 percent discount over purchasing the Compensation and Website Review subscriptions individually.
Nice Guy Clause

Who isn't frustrated by buying something just to have an upgraded version come out for the same price a few weeks later? To that end, everyone that that purchased a print copy of the Website Review Report and/or Orchestra Compensation Report on or after May 1, 2009 is eligible to receive a respective complimentary subscription to Adaptistration Premium. All you need to do is contact me via email or call my Chicago office at 708-445-2675, provide proof of purchase, and you'll get set up with a free one year account on the same day.
Knowledge Is Power

The best part of Adaptistration Premium is you don't need to speak website geek or be an expert at statistical analysis to reap all the benefits. So breathe easy knowing that your subscription will provide exclusive data in down-to-earth formats that appeal to professionals at all stages in their respective careers. If you're still unsure, then head on over and take a first-hand look: