Are you in Chicago this week for the League convention? If so, then don't miss out on the opportunity to connect with me while you're in town. I'll be downtown on and off from Today through Saturday so if you're interested in scheduling a time to sit down and talk over coffee, lunch, dinner, or drinks just check my availability calendar below and find a time to connect…
---
Find a time to network with Drew during the Chicago convention!
I can be downtown as early as 8:30 a.m. and stay out as late as we have something to talk about (or until they stop serving).
Click week view for detailed availability.

---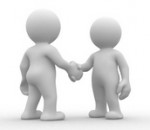 Suggested Meeting Locations
How To Contact Drew
Cell: 708-990-0408
Office: 708-445-2675
Text messages are strongly encouraged and if you get voice mail, leave a message with your name, return number, and when/where you would like to meet and I'll do my best to get back in touch with you ASAP.