Stop fretting over the election and instead, redirect just a bit of that energy to making sure you don't miss out.
Adaptistration Jobs Featured Listing Sale
Tomorrow is FOMO Friday for the 20 percent off sale at Adaptistration Jobs. Save $5 on Featured Listing upgrade up save $7 on the Featured Listing + Newsletter Highlight package.
The new integrated payment gateway means you spend even less time submitting your listing and who doesn't love saving money and improved efficiency. #allthepoints
Submit A Job
The Most Creative People in Arts Administration Nomination Deadline: Wed, 11/09/16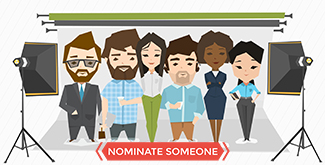 The response we've had to The Most Creative People in Arts Administration program at ArtsHacker.com has been tremendous. The quantity, sincerity, and sheer diversity across arts fields among those submitted has been fabulous.
But time is running out! You only have until next Wednesday to submit your nomination.
If you're new to the program, our goal is to highlight the professionals working at arts organizations and their inspired projects which further the mission of their organization and the arts in their community and beyond. Let's recognize and foster creativity along with the development of new ideas.
If you want your nomination to get a leg up, I strongly recommend making sure your submission focuses on clear project in addition to overall organizational contributions for your nominee.
Nominate Someone Today