Technically, yesterday marked Adaptistration's thirteen-year anniversary, and what a year it's been! According to data compiled by Google Analytics, here's what happened.
Audience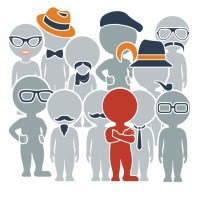 New readers increased by 14 percent, one percent more than the previous year.
Although the 25-34 age group comprise the majority of readers, the 35-44 age group increased their ratio by 25 percent from the previous year.

25-34: 22.82 percent of readers
35-44: 20.64 percent of readers
45-54: 17.06 percent of readers
55-64: 16.89 percent of readers
65+: 11.31 percent of readers
18-24: 11.27 percent of readers

63.76 percent of readers are male while 36.24 percent are female; the latter increased their share over the previous year by 0.35 percent.
For the first time in the blog's 13-year history, New York was not the highest traffic generating state even though their percentage of readership increased by 2.6 percent. California jumped to the top spot.

California: 8.62 percent of readers
New York: 8.08 percent of readers
Texas: 7.91 percent of readers
Pennsylvania: 6.90 percent of readers (up from 4.09 percent the previous year)
Illinois: 6.76 percent of readers

Chrome continues to dominate as the browser of choice. 39.43 percent of visitors used Chrome, up from 38.25 percent the previous year. Safari continues to trail in the #2 slot with 26.48 percent while Firefox saw a considerable drop from 12.29 to 9.13 percent. But Internet Explorer saw the biggest drop going from 8.32 to 4.57 percent.

Mobile users now account for nearly half of all site traffic.

Desktop users: 51.3 percent, down from 62.75 percent the previous year.
Smartphone: 40.2 percent, up from 28.55 percent the previous year.
Tablet: 8.5 percent, nearly the same as the previous year.
Acquisition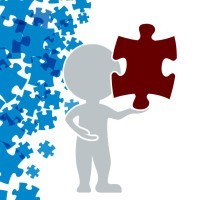 Visitors finding their way to content by way of social media increased 51.26 percent over the previous year to account for 21.7 percent of all visitors.
The most common method visitors arrived is via direct traffic. This accounted for 31.2 percent of overall traffic but it's worth noting this is 13.85 percent less than the previous year.
Good old fashioned organic search
traffic continues to be the most common method visitors find their way to the site. Having said that, its overall ratio dropped 14.47 percent from the previous year.
Referral based traffic, links from other sites, generated 11.6 percent of traffic, up 5.71 percent from the previous year.
Although email traffic (from the per post and weekly email newsletter), only account for just over one percent of overall traffic, it's worth noting that this is still a 325 percent increase over the previous year. Interesting.
Facebook continues to be the social media platform of choice among users who share Adaptistration's content. 90.7 percent of all social media sourced traffic came from Facebook, up from 82.5 percent the previous year.
Twitter's ratio of traffic dropped from 13.9 percent to 7.8 percent with LinkedIn, Google+, and Blogger accounting for the remaining 1.5 percent of visitors.
Not counting social media platforms, the most popular referral sites included SlippedDisc.com, The New York Times, and InsideTheArts.com.
The most common search terms via third party search engines included "adaptistration," "difference between strike and lockout," "orchestra salaries," "conductor salary," "groupmuse," "concertmaster salary," and "drew mcmanus."
Content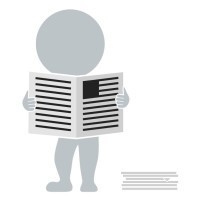 Adaptistration set several new traffic records this past year, thanks mostly to the 2016 compensation reports; specifically, the music director report that included the bombshell $5,110,538 in compensation paid to Dallas Symphony music director Jaap van Zweden (via his company, Bajada Productions LLC). This post not only set a new all-time high one day traffic record but it more than doubled the previous record holding post.
Here's a list of the Top 25 Articles:
Were some of your favorites not in the Top 25? If so, take a moment to leave a comment below to point it out.
As always, the blog is only worth the value you assign and these efforts are for naught without engaged and passionate readers so thank you for not only visiting, but finding the content and ideas valuable enough to share with colleagues and friends.