I'm very happy to announce that beginning this week, Adaptistration Job's reach is getting a bit bigger thanks to including the most recent listings in not just Adaptistration's weekly email summary but the weekly email summary's for Inside The Arts and ArtsHacker!
This increases the site's reach by more than 35 percent all without passing along any cost to employers posting their openings.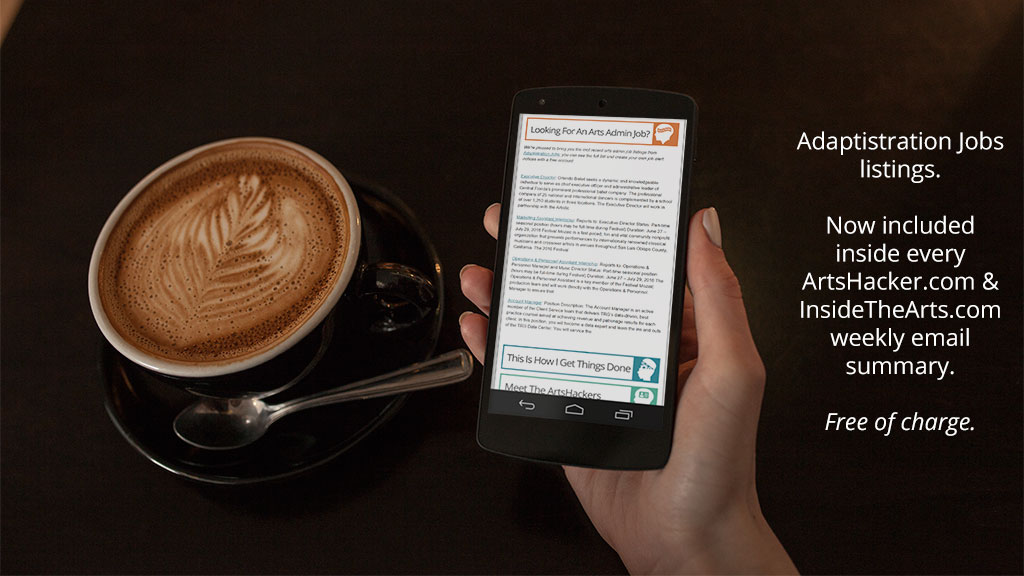 The expanded scope also opens the door to new listing upgrade options. In addition to the existing Featured Listing upgrade, employers can now opt for a similar highlight upgrade in the newsletter listings or go for both at a discount.