Unless your internet service has been down over the past 24 hours, you've probably read the piece in the 7/8/2009 edition of the Times Online (UK) by Richard Morrison that reports on a patron suing a The Wizard of Oz production for failing to use live music. In essence, the patron turned plaintiff was miffed over the fact that the production was billed as a "magical family musical" but failed to mention that the singers were performing to a recorded instrumental soundtrack. Although these events have transpired across the Atlantic, US ballet and opera companies should take heed…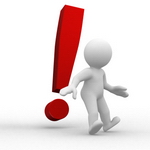 Over the past several years, a number of US ballet and opera companies that used live instrumental music have made the decision to classify that segment as a frill and subsequently cut it out of stressed budgets. As recent as February, 2009 I published an article that examines these issues among smaller budget ballet and opera companies in the Milwaukee-Madison-Chicago region. At that time, one of the four groups examined made the decision to eliminate live music from their 2009/10 season.
In situations where the ballet or opera company uses musicians employed under a collective bargaining agreement, decisions to eliminate live music aren't as cut and dry. During the 2005/06 season, the Pittsburgh Ballet Theater endured a public and nasty labor dispute over the decision to forgo live music (we examined that situation in detail as it unfolded). Ultimately, live music made it back into productions but not long after that incident, a similar situation erupted in Atlanta.
Even if you remove the artistic argument, the UK situation should provide some valuable guidance with regard to proper marketing: If you're producing a performing arts product that uses recorded or entirely synthesized music to replace what was originally written for live instrumental accompaniment, you had best make it painfully clear in all advertisements lest your profits suffer the wrath of patrons scorned.