Today's headline is a quote from Dennis LaBarre, Cleveland Orchestra's board president elect. An article in the 12/20/2009 edition of the Cleveland Plain Dealer by Zachary Lewis does a good job at examining the challenges in store for the organization. I was pleased when Lewis contacted me to ask about current thinking throughout the field with regard to board leadership and it was equally pleasing to see a portion of the article focus on the significance of socioeconomic diversity…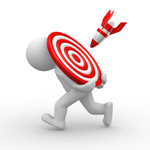 Although socioeconomic diversity is crucial for any orchestra board, it becomes increasingly more important as budgets and institutional goals increase. For example, when orchestras talk about moving to the next level, regardless of how they define that threshold artistically, one common element is the need for increased revenue. As budgets increase to meet expanded artistic activity, boards need to augment their reach throughout the area's donor and philanthropic community.
One cautionary reality of this diversity is increased potential for factionalization, especially along political and business ideology. This is one issue that can make or break an executive's career, not to mention the organization's future, and is something that simply isn't taught in degree programs or professional development retreats. Nonetheless, an ideal situation is one where the executive leadership team of the CEO, and board chair are proactive in identifying potential dividing lines throughout the board and work toward bringing members together behind an inspired vision lest their attention become fixated on personal and/or professional issues that divide.
In short, little insignificant differences are nothing compared to the big significant similarities and these key leaders need to posses the necessary skills and connections to prevent diversity from becoming divisive.
The Cleveland Orchestra's new board president will have to call on all of his capabilities to make certain those "little insignificant differences" don't derail the group from his goal of freeing the organization from being at the mercy of every economic cycle.