If you've never seen an episode of Kitchen Nightmares, starring iconic chef Gordon Ramsay, you're missing out. The program's self described premise is quite straightforward: "Ramsay steps…into some of the country's most unsanitary and unsuccessful restaurants to help them turn their businesses around or close their doors forever." It's hard to avoid thinking about how this business would make a suitable surrogate for the restaurants Ramsay visits…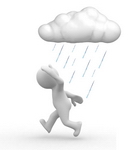 Although most of the issues Ramsay deals with in the program don't translate to orchestra business, every now and then a few chestnuts of extraordinary value pop up. In an episode produced and recorded in the UK* entitled Momma Cherri's Soul Food Shack and More, Ramsay sits down with the owner/head chef Momma Cherri and reviews her financial situation.
He starts the conversation off by pointing out that her prices are prohibitively high based on the menu and compared to local competition. Her reply was that her creditors insisted that she increase revenue by raising prices to solve her financial condition. The following exchange ensued:
Ramsay: That's always the bank manager's solution, put your prices up.
Momma Cherri: It was literally down to the bank manager.
Ramsay: Well he's an ass-hole. It's killing the business.
As a result, Ramsay helps Momma Cherri redirect her efforts by focusing on the business' core purpose: first, get people in the door then serve good food to keep them coming back. The outcome was a solution that does exactly that by launching a simple but effective marketing campaign and setting a new price point for reapportioned core menu items. The result is substantially improved revenue performance.
If this doesn't sound familiar, it should. On one hand, we're seeing a number of groups being pressured by lenders, donors, etc. to control expenses and increase revenue in order to qualify for more favorable terms and/or funding. But that may not only be a less than ideal solution, it could be downright counter-productive.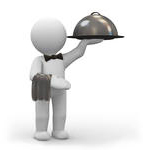 Think of the growing debate between prevailing viewpoints on the best way to deal with the current economic downturn. One side is the Kaiser camp, which promotes the merits of exciting programming effectively marketed and on the other side are those suggesting that success has more to do with relevance than finances.
The 6/27/2010 edition of the New York Times published an article by Kate Taylor that does an excellent job at highlighting these increasingly diverse points of view.
In my professional point of view, I think both sides have worthwhile points to explore but ultimately, all of the relevance issues circle back to quality and promotion. There simply isn't any way to avoid basic business principles of creating demand. The results not only impact earned revenue but serve as the foundation for contributed and unearned income support efforts.
Yesterday's post examined the pros and cons of engaging an expansive retooling process during a period of limited resources and economic downturn. In short, it's an undeniably high risk endeavor better suited for periods of economic stability and excess resources. Hunkering down and focusing on core principles of bold, quality productions while marketing aggressively and efficiently will help groups manage their debt. And when times improve, we can then revisit the relevancy debate anew.
* The US and UK programs are independently produced and in order to watch the latter, you need to have access to BBC America or order the DVD from Amazon.com