Last Friday, 11/5/2010, the Detroit Symphony Orchestra (DSO) and its musicians declared a pseudo cease fire in the one month, three day long strike by agreeing to engage in "informal discussions." According to reports in the Detroit News by Michael Hodges and Detroit Free Press by Mark Stryker, there aren't many details but what we don't know can sometimes be as useful as what we do know…
Known
The musicians agreed to cancel picketing activity for at least one performance scheduled at Orchestra Hall.
Both sides agreed to a news blackout while discussions ensue.
Unknown
Which representatives are participating in the discussions.
If a mediator(s) is involved.
If a discussion schedule is in place or if they are taking things one session at a time.
Which side initiated the process.
Whether musicians intend to suspend any self produced concerts during the discussions.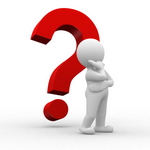 As for the press blackout, that's a good sign but in reality, management hasn't been saying much of anything throughout the course of the labor disagreement so that has little impact on their operations. As for the musicians, the press blackout apparently does not apply to opinion pieces published at their website as they posted the final installment of a series of articles written by William "Bill" Lucas, a member of the DSO trumpet section, on the same day they announced the press blackout.
It would be surprising (nay shocking) to see both sides emerge from the initial discussions with an agreement but at the same time, it is more likely that one or both sides will use the opportunity to take the first detailed step beyond entrenched positions. For weeks now, the musicians have stated a willingness to move beyond the parameters of their last offer but management has remained firm that any conversation must operate within the parameters of the offer they implemented last month.
Ideally, the discussions will set the framework for official negotiations that, in turn, snowball into a final agreement. On the other hand, if either side is using the time to merely probe for weaknesses and/or as a diversionary negotiation tactic, then it would only serve to harden an already crusty labor relationship.
Lastly, it is worth pointing out that if there are any major adjustments in the representatives taking part in the face to face discussions, that is usually an indication of substantive change. Regardless, we'll all have to wait and see what transpires but early reports indicate that little progress has been achieved.