It's always nice to be pleasantly surprised and the soft poll from earlier this week asking office employee readers if their organization allows flextime produced some interesting results. Historically, I've always encountered a good deal of resistance from executives about the idea of allowing flextime but if the results are any indication, it seems that attitudes are softening…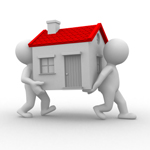 Here's what we discovered:
At least 2/3 of respondents are currently allowed to work from home.
Out of that group, half were allowed to work no less than 16 hours at home per month.
All but a small percentage had to ask for flextime.
Less than ten percent had a flextime program in place when they arrived.
An equally small percentage had their flextime requests denied.
All of the respondents had an interest in flextime.
Just for fun, I'll leave the poll open indefinitely in order to see if the numbers change over the next few months.