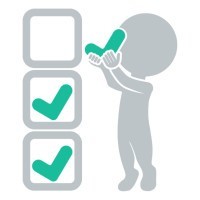 Last Friday's April Fool's post was a genuine hit but it seemed to simultaneously hit a few nerves. In particular, a number of reader replies (especially via email and social media) touched on issues related to the sheer volume of students produced by conservatories and schools of music vs. existing and potential job/opportunity capacity throughout the field.
There's no shortage on discussion about concerns over the music performance graduates vs. opportunity syndrome, in fact, it is a well-worn topic that has garnered national attention for more than a decade. If the topic is new to you, here's the nutshell version: enrollment at most conservatories and schools of music have increased since the economic downturn but employment opportunities have steadily declined.
Although we have examined this in the past, it has been several years; as such, I'm very curious to know more about what readers think in the post-economic downturn era.
Sorry. This form is no longer available.
Perhaps unsurprisingly, this little poll doesn't really provide the necessary space for expressing your observations nor does it touch on the host of related ethical questions. As such, I encourage everyone to share your thoughts in comments or initiate the conversation via your social media profiles.