Being a conductor is a funny business; prestige and presenting an aura of authority and success are very much part of the overall package for success. If you want to start a conversation fire when you're with a group of orchestra stakeholders, ask them if they think a conductor with an adjunct or tenure track academic position hurts or helps his/her chances for landing a music director gig at a professional symphonic orchestra.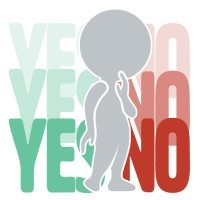 Although that particular scenario has been a hot-button issue for decades, the real irony is even though it (arguably) skews toward the negative here in the US, the opposite is true in most European countries.
I've had music director clients with academic positions in Europe and they highlight those positions in their EU oriented bios. At the same time, their bios for US distribution don't even hint at the connection.
Let's find out what you think with via reader poll. Here are three traditional areas of artistic activity capable of influencing stakeholder perception when a conductor is actively seeking a position. Take a moment to weigh-in on whether or not you think they help or hurt a conductor's prospects.
Sorry, but this poll is now closed but the results will be
published
on 8/29/2016.
Is there anything missing from the list?