It wasn't all that long ago that mainstream media reports about the Colorado Symphony Orchestra (CSO) were nothing but positive. The 4/13/2011 edition of the Denver Business Journal reported that the group was on the fast track to stability and success but fast forward barely five months later and the 9/10/2011 edition of the Denver Post published an article by Kyle MacMillan that reports the orchestra is in dire straits and could go under.
Although it isn't unheard of for an orchestra to keep negative news under wraps and fill an otherwise clear sky with storm clouds out of the blue, this situation is particularly puzzling. Stack what we know side by side.
[sws_2_column title="April 2011″]
[/sws_2_column]
[sws_2_columns_last title="September 2011″]
[/sws_2_columns_last]
[sws_divider_small_padding]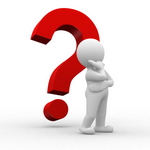 Since announcing the gloomy news alongside select excerpts from their Sustainability Study Committee report, there has been precious little information. It's akin to walking into work and having your boss tell you that things are great, you're doing a terrific job, and she wants to talk to you about that raise you've been asking for. But later that same morning she sends you an email message with the subject line "Arghh!" but no body text.
Puzzled? You should be.