There is a gang of predatory vendors out there sucking some arts organizations dry without those groups even realizing it. So it's time to kick open the shutters and blinds and shed some light on these disreputable practices.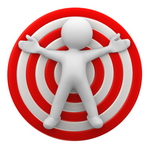 What we're talking about here is the practice of some software developers to use open source platforms to build an arts organization's website but charging the traditional fees associated with a completely bespoke solution. And we're not talking about a few hundred or a few thousand dollars worth of gouging; we're talking about arts groups paying tens of thousands of dollars more for development projects than they should.
I have a stack of proposals from a wide variety of design and development firms proposing costs from $60,000 to $130,000 to build an arts organization's a website; and in many of those cases it didn't even include integrating a box office solution. Moreover, each and every one of those proposals is based on building the design on top of an open source solution; which by its very nature predicates a price point that should be as much as 75 percent lower.
What is open source software anyway?
According to opensource.org:
Open source is a development method for software that harnesses the power of distributed peer review and transparency of process. The promise of open source is better quality, higher reliability, more flexibility, lower cost, and an end to predatory vendor lock-in.
So What's The Problem?
In the last few years, a number of open source projects have really taken off to the point where they are so good, software development businesses have adopted them to replace much of their in-house code development and/or solutions that charge hefty license fees. The benefits to an organization's bottom line are profound; open source saves hundreds if not thousands of hours in writing fundamental code and an architecture that evolves and improves on its own without the related R&D or subsequent release costs.
As a result, these commercial businesses have enjoyed a substantial drop in programming overhead costs. The problem is that far too many of these outfits have not passed on any of those savings to clients and instead, they charge the same fees from when solutions were entirely bespoke.
Why It's Unethical
What makes all of this unethical is these vendors don't explain to clients that they are developing website solutions on top of an open source platform and instead, make it appear as though they are designing an entirely custom made product.
"We're going to build you a new website from the ground up."
I hear this and see it in proposals so often these days that clearly, the majority of traditional development firms don't have any plans on changing business practices. And to be clear here, many of the developers using open source solutions but charging bespoke fees aren't necessarily turning out a bad product, they're just charging a great deal more without disclosing the fact that they are [sws_css_tooltip position="left" colorscheme="rosewood" width="450″ url="" trigger="benefitting" fontSize="12″]And it's important to point out here that it means they are profiting from the time and efforts of hundreds of other programmers, designers, and testers for the sole purpose of price gouging [/sws_css_tooltip] from open source solutions.
How Bad Is It?
At a time when resources are stretched thinner than they have in decades and increasing pressure to improve marketing performance via online presence, arts groups are paying tens of thousands more for development work and related programming and design services than they should.
It is simply irresponsible to remain quiet about this issue. Arts groups need to be aware of these predatory practices and favor vendors that leverage open source solutions by passing along the savings to their clients.
What You Can Do To Protect Your Organization
I need to preface this section with a disclosure regular readers are likely well aware of (and I apologize in advance to those same readers for the repetition), but this issue is near and dear to my professional sensibilities because I designed and operate the [sws_css_tooltip position="center" colorscheme="rosewood" width="450″ url="http://www.ventureindustriesonline.com/about/business-philosophy/" trigger="Venture Platform" fontSize="12″]Click to read Venture's pledge for maintaining a responsible business model. [/sws_css_tooltip] , a website and email marketing solution designed especially for arts organizations. More to the point, it's built on top of the open source publishing platform, WordPress.
That being said, one of the first things you can do is confirm if any of the prospective providers are using an open source solution. Some of the more common platforms, but certainly not the only options, are WordPress, Joomla, and Drupal. If they are proposing to build your site on top of these platforms, ask them how their use of open source is figured into their fee.
Of course, if you don't know how their fee structure worked before they started using open source solutions you may not be able to determine if their quote seems fair, plus you may not know enough about the topic to make a reasonable conclusion. But you should be able to read their tells to see if the question makes them uncomfortable or throws them for a loop and if you have any doubts, seek outside assessment.
A Better Understanding
To give you an example of how much savings a high quality platform should provide, take this example from one of the current Venture users. This organization prepared a detailed Request For Proposal (RFP) and received numerous bids from established developers, all of which came in between $40,000 and $60,000. As all of these were no less than $10,000 over their budget, they started asking around.
They solicited my input so I reviewed the proposals and I explained that the bids from developers they liked proposed using an open source solution (although they didn't label or disclose that it was open source). I explained everything above but I also put together a bid to build their site using Venture so they could have a reference to compare. As it turned out, they decided to use Venture and my developers to build their project.
Now, this particular project included a substantial amount of custom development to build some very purpose built functionality plus they needed additional services such as complete project management etc. However, we still managed to incorporate a number of additional features they had not considered but even then, the total cost came in under their original budget and at 35 percent less than their previous lowest bid.
Thanks to how the platform is designed, the majority of Venture users require little to no custom development work which means the only costs are the annual licensing fees. And when you stack those up against the cost of most development projects, you'll begin to see just how much time and treasure this field is losing.
Conclusions

In the end, it's simple: at time when so many arts groups truly believe they have pinched every penny they can during difficult times, it should come as an outrage to see that there are numerous groups who could be saving thousands to tens of thousands of dollars every season or redirecting those funds to other programs cut a little too close to the bone for comfort.
Don't let your organization become a target for predatory practices and if you feel you might have one of these leeches attached to your group, feel free to get in touch or seek out a reliable, independent authority to evaluate your system.