A great big hat-tip to Bill Eddins for posting an article at Sticks And Drones on 9/15/2011 which highlights a video from the musicians of the Grand Rapids Symphony (GRS). The video is a wonderful example of a well made and affordable promotional video that reinforces simple is good.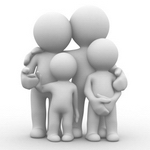 Eddins points out the outreach value in the video by way of illustrating to the viewer how the professional musicians are intertwined into a wide cross section of the community. But what makes the video special to me is it does this while simultaneously avoiding the bear trap that most efforts fall victim to in the form of making the musicians come across as some sort of non-musician professional who happens to also play in an orchestra.
It should certainly make you stop to think about how much (or little) an orchestra knows about the way its musicians are connected into the community. Moreover, the next time you hear about a labor dispute where one stakeholder is touting the merits of increased community relevance, you should ask how much they know about what the current employees (onstage and in the offices) already do.
Another interesting tidbit about GRS is it recently wrapped up what started off as very contentious negotiations for a new four year contract that provides between two and three percent increases per season, maintains the current number of weeks, freezes retirement contributions, and includes the potential for increases to employee contributions to heath care plans based on future changes in premiums.
But enough with the words, watch the video, share, and enjoy! (the kitten part is at 1:05)