Following up on our 9/14/2015 list of orchestras with expired agreements, here's an overview of what's been going on.
Philadelphia Orchestra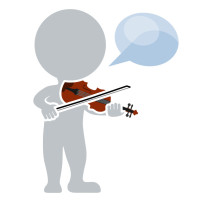 The employer and musicians initially announced a limited play and talk agreement that will take them through Monday, 9/28/2015, which should come as no surprise that the date falls just after the orchestra is scheduled to perform for Pope Francis. Since then, both sides have agreed to continue the arrangement without a specific end date.
Peter Dobrin authored a detailed report for the 9/21/2015 edition of the Philadelphia Inquirer that covers the major sticking points; in short, the employer wants a new agreement that keeps musician wages flat along with maintaining the post-bankruptcy substitute disparity and decimated number of rostered musicians. If successful, this would put the orchestra's base musician salary far enough behind traditional peers that they would no longer be a reasonable competitor in the area of overall compensation for that talent pool.
Chicago Symphony
To date, there's no shortage of speculation and rumors and all signs point to increasing tensions. The musicians have been leafleting performances and at the core of the conflict are rumored large cuts to the musicians' pension, currently a defined benefit plan, which has been a common target among larger budget orchestras. For example, when Philadelphia filed for bankruptcy, the musician's defined benefit pension plan was the employer's primary target.
Chicago Lyric Opera
The organization and musicians reportedly reached a three-year agreement on 9/19/2015; details are as of yet unknown until officially ratified by the board and musicians but inside sources indicate musician concessions outweigh gains.
Columbus Symphony
The musicians ratified a three year agreement that maintains zero improvements in the existing $40,000 base annual salary, which may not sound imposing on the surface but this is after a decade long series of concessionary agreements. For perspective, the orchestra's minimum annual salary in the 2000/01 season was $46,000.
Grand Rapids Symphony
This is one of the more intriguing scenarios in that the orchestra's musicians have been expanding long running, self-produced community engagement efforts in order to strengthen their potential support base if the orchestra enters a work stoppage. One recent effort included a free, hour long concert with the theme "paying tribute to how symphony musicians in Grand Rapids have served the community since 1930." Sources close to negotiations indicate that the employer has been pushing hard for large cuts in the form of a truncated season that would amount to a 15 percent reduction in musician annual salary.
Here's an updated version of fourteen large budget orchestra and opera organizations with a collective bargaining agreement that expired within the last three months. Groups marked with an asterisk have reached a new agreement.
Chicago Lyric Opera 6/30/2015*
Chicago Symphony 9/13/2015
Cincinnati Symphony 9/13/2015*
Cleveland Orchestra 8/30/2015
Columbus Symphony 8/31/2015*
Dallas Symphony 8/31/2015
Florida Orchestra 8/31/2015
Fort Worth Symphony 7/31/2015
Grand Rapids Symphony 8/31/2015
Milwaukee Symphony 8/31/2015
New Jersey Symphony 8/31/2015
Philadelphia Orchestra 9/13/2015
San Antonio Symphony 8/31/2015*
Utah Symphony 8/31/2015*