The 6/28/2016 edition of the Baltimore Sun published an article by Mary Carole McCauley that reports on a $1.2 million gift from Mark and Patricia Joseph which will be used to increase accessibility to existing Baltimore Symphony Orchestra (BSO) education efforts for students from low income schools.
The gift is very straightforward in that the funds will be used to offset the $10 per student ticket price and related transportation costs. According to the article, $150,000 goes into the program immediately for the 2016/17 season, $1 million will go toward a restricted endowment gift to continue funding in perpetuity, and the remaining $50,000 going to the BSO's OrchKids program.
The gift, which will target city schools with the highest numbers of low-income pupils, will more than triple the number of financially disadvantaged students who attend the orchestra's popular midweek concert series for local schools — from 1,500 to 5,000 annually, Mark Joseph said.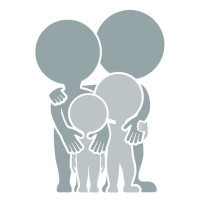 This gift is particularly interesting in that it supports an existing program designed to bring students directly to the orchestra's primary venue as opposed to in-school efforts.
The in-hall vs. in-school debate has been a hot topic within the field for the past several years but it is refreshing to see the Joseph's gift designed to provide opportunities for students from low income neighborhoods to experience live orchestral classical music inside a building designed expressly for enhancing the experience.
The impetus for the gift is another fascinating aspect and according to the post, it was as simple as Mr. Joseph attending a youth concert with his grandchildren at the BSO's primary venue and noticing that the children in attendance were almost entirely from well-off socio-economic circles.
"I looked around at the audience, and it occurred to me that there apparently weren't very many city youth attending these concerts," Mark Joseph said. "I wondered what was going on, so I contacted the symphony."
As it turns out, the BSO's $10 ticket price was still enough to create the accessibility gap but Joseph stepped up with his gift in order to bring about some positive change.
It's an excellent example illustrating what has been espoused here for years in that attendance woes are influenced as much, if not more, by prohibitive price points than contemporary cultural trends. Kudos to the Joseph's for their prudence and philanthropy and here's hoping the BSO will highlight what they were able to accomplish with this gift.