Back in June, 2015 we examined a Federal court case that ultimately produced a ruling which got the Internal Revenue Service (IRS) on board the open source data train. One year later and those efforts are beginning to yield some results.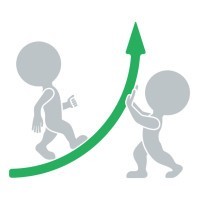 GuideStar.org published a blog post on 6/16/2016 with details about where the IRS is in the process and how they are providing access to the data. They underscore that while this is decidedly a step in the right direction, there is still a long way to go before we'll see something like comprehensive open source accessibility for the full range of professional orchestras 990 data.
In short, 990 Big Data is still a goal, not a reality.
If nothing else, it seems that June is a big moth for progress on this topic. On June 23/2014, we examined the very initial stages of the lawsuit that ultimately led to this year's progress. I encourage everyone to watch the video at the end of the article to help understand why access to this data is a crucial component to genuine transparency.
Visit the IRS repository at Amazon Web Services