"Santa Claus is real," "taxes are not optional," and "arts managers are always allowed to do the right thing." Sorry to be the one to break the news to you but only one of those items is true (spoiler alert: it's the middle one).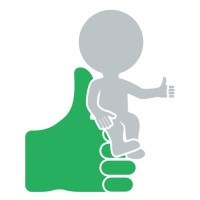 I don't have any advice to offer about Santa that may soften those emotional scars but the last item has a good bit of gray inside the larger black and white world of arts management. In fact, we could dedicate an entire month to that topic as applied to just about every aspect of arts management but let's start with something simple, like being required to pursue a course of action that will likely marginalize your marketing performance.
I published an article at ArtsHacker.com last week that covers this scenario and I think this topic may be a good way to approach the "Improved Marketing In An Environment Of Utter Chaos" angle we started to examine in April, 2016, but more from an managerial overview perspective as opposed to the strictly nuts-and-bolts approach at ArtsHacker.
To that end, any topics come to mind you want to see covered first?
Read Wrong Done Right at ArtsHacker.com