UPDATE: as of this morning (1/19/16), it appears that the musicians have conceded and accepted the final offer. We'll explore available details and the decision's impact in tomorrow's post.
By the time this article is published, the Monday, 1/18/16 evening deadline imposed by the Hartford Symphony Orchestra (HSO) board will have passed and we may have some news on whether or not the musicians accepted or rejected the employer's last, best, and final offer.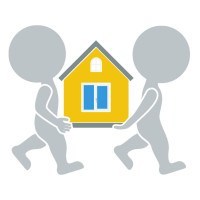 According to a report in the 1/15/16 edition of the Hartford Business Journal, the HSO's offer appears to contain nearly identical terms with regard to how much they are seeking via financial concessions. Consequently, unless the musicians decide to cave, there's little to indicate a different outcome other than, once again, rejecting the proposed terms.
On the HSO side of the fence, they appear to be favoring a hard line approach by releasing statements indicating that unless their terms are accepted, the board will meet the evening of Tuesday, 1/19/16 to determine their next move. Although that decision could simply be both sides agree to continue negotiating, the HSO has been issuing a steady stream of rhetoric indicating they will cease operations and shut down. Having said that, they've dodging details and have been careful to avoid any mention of bankruptcy.
The only other new development over the past few days is HSO music director, Carolyn Kuan, released a statement indicating she would accept a reduction in her salary equal to anything accepted by the musicians.
The eleventh hour offering is perhaps best described as too little, too late; add to that, the offer's language risks making Kuan look more like a stakeholder pawn rather than an objective leadership figure capable of finding balance between two vastly contrasting sets of principles. Failing to outline expectations from both stakeholders in an attempt to inspire stakeholders from entrenched positions would have stood a higher degree of likelihood for stimulating positive change on both sides.
But as it stands, Kuan's statement is imbalanced in that it fails to reference or address expectations for board performance.
I have always believed that orchestras exist to serve their communities. I have been tremendously grateful for the support, enthusiasm and dedication of our audience, donors and community over the past five years.
It has been a privilege to work with the Hartford Symphony musicians, who are not only tremendous artists, but also passionate, caring and beautiful human beings on whom I can depend and for whom I can be there. Together, along with our incredibly dedicated staff, it has been an honor to make a difference in our community. That has been what drives us as an organization, and I have always believed that if we do the right thing — serve the community — support will come.
In the past five years, we brought awareness to issues of conservation and the environment with "Life: A Journey Through Time." When Gov. Dannel P. Malloy talked about Connecticut having a greater presence in China, "Yellow River Cantata" brought the China Consulate General to our stage, and the news of Hartford Symphony's performances was broadcast throughout China.
We actively seek to serve and collaborate with local organizations from The Wadsworth (Coney Island exhibit, Sunday serenades and a variety of other programming), Hartford Stage ("A Midsummer Night's Dream"), Hartford Chorale, Goodspeed Opera, Nutmeg Ballet, The Hartt School, UConn, Farmington High School, Arthur Murray Dance Studios and countless others. We perform masterworks as well as introduce world-class artists of unusual instruments such as sheng, koto, kamancheh, bagpipe, beatboxing and more. In our desire to serve Hartford, "Playing with Food" was created in response to Mayor Segarra's call for more people to visit downtown restaurants.
In ways both big and small, and with impacts ranging from artistic to societal, Hartford Symphony makes a difference in our community. It is our highest aspiration to continue our service: We want to do more and we can do more.
But first we must resolve our present contract challenges.
Given the urgency of the situation, I want to personally recognize the substantial cuts being asked of the musicians of the HSO and offer publicly to share their sacrifice by reducing my salary commensurately. I had intended to do this privately, but I am hopeful that making this gesture public might help, in a small way, to resolve the present crisis.
I truly love this orchestra and this community, and hope all of us who care about Greater Hartford, culture and a higher human spirit can now come together to find a fair and workable solution.
In the meantime, this post will be updated when/if any crucial news is released.