Maybe your website is ugly, maybe it isn't but today's title is actually the title of the National Arts Marketing Project Conference session that is the brainchild of Ceci Dadisman, Palm Beach Opera Director of Marketing & PR. In addition to my other activities at the conference, I'm honored to have been asked to sit in on the session as a panelist alongside David Dombrosky and Kimberly Clark.
The official panel description should pique your interest and provide a wealth of info whether you're fluent in geek-speak or a techno-Luddite:
Many organizations struggle with a website that they can't update themselves or is difficult to manage. Rebuilding the site with user-friendly and inexpensive content management system tools can not only improve the visual characteristics of the site, but also allow anyone on staff (whether or not they have HTML knowledge) to easily update the site and provide fresh content. Hear how these quick-to-learn tools can change how you use your website to keep your audience informed and engaged. You will be a web manager pro in no time!
REGISTER FOR THE CONFERENCE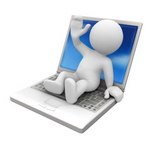 I find the description particularly engaging because many of the same content management system (CMS) tools alluded to in the description are the same platforms from the 9/22/2011 article, A Predatory Practice That Is Sucking This Field Dry, when I wrote about the practice among some development firms to bilk arts clients by charging traditional custom CMS development fees on top of open source CMS solutions.
So if you're already planning to attend the conference, make sure you set aside Sunday, November 13, 4:00 pm – 5:30 pm to attend the session and if you aren't already registered, you can do so online.
Speaking of the Predatory Practice article, you can look forward to a fantastic guest author response article next Monday from Gwydion Suilebhan. I've already read it and can say without hesitation that it's fantastic; we're planning to publish it here at Adaptistration as well as Gwydion's blog. It does a terrific job at clarifying much of what arts groups get caught up in when trying to figure out what to do about their online presence and how it fits into the bigger, strategic picture.