In case you missed it, the Minnesota Orchestra (MO) seems to be gearing up for trouble. The 12/7/2011 edition of the Minnesota Star Tribune published an article by Graydon Royce that reports the MO is posting a $2.9 million deficit, or slightly less than 10 percent on of their $30.4 million annual budget. What's intriguing in this situation are the details from the orchestra's leadership.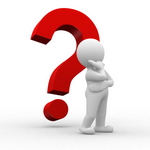 In particular, the following quote from MO board chair Richard Davis which explains why the orchestra intentionally drew less from endowment income than previous years should catch your eye.
"We need to grow revenue and cut expenses outside the amount we draw from investments," said Davis. "We need to show a structural deficit because these draws on the endowment are not sustainable. We are beginning the trip toward discipline."
What isn't clear in the article is whether or not the organization has been drawing exclusively on investment income or into the principal. If it's the latter, that's not necessarily a sign of fiscal instability and could be as much of an indication of prudent debt management as opposed to anything dire.
For example, borrowing from endowment principal as opposed to lines of credit can produce a measurable savings by removing interest. Likewise, if an organization has a long standing track record of replenishing principal within a few years of the initial draw, then there are no real red flags to be concerned about.
And since there's no information on annual fundraising efforts and related success, the structural deficit reference in Davis' comment is fairly nebulous. Consequently, we don't know if these scenarios define the MO's situation or not. Ideally, the MO will release additional details in the near future.
Royce's report also points out that the bad news comes in advance of collective bargaining negotiations which, all things being equal, will begin in a few months. According to additional quotes from Davis, it seems clear that the board is gearing up for a concessionary contract.
Davis said on Tuesday that he and [MO president and CEO Michael] Henson have met with the musicians three times to discuss the deficit and that the board of directors intends to ask the union "for the same expense commitments that we've asked from the staff." He said he did not believe any measure taken would affect artistic quality.
As an aside, Davis should get an award for raising the bar on pay cut euphemisms with the "expense commitments" statement but perhaps that's just a Minnesota thing. Speaking of that, conductor Bill Eddins posted an article at Sticks and Drones shortly after the Star Tribune article came out with a set of equally intriguing questions, it's worth your time to give it read.