There's been much grumbling throughout the culture blogging community following Spring for Music's announcement that they planned to launch a blogging competition to determine what they defined as the "Best Arts Blogger in America." Granted, is seems as though they've toned down the PR speak a bit and are now calling it the "2012 Great Arts Blogger Challenge."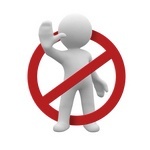 But the real head scratcher in all of this is the American Idol style process, where the festival selects the topic for each round, means it isn't really a blogging contest at all. It's an old school essay contest.
Perhaps it is that sort of fast and loose approach that got under the skin of so many culture bloggers.
The arguable epicenter of ruffled feathers has been Iron Tongue of Midnight, where author Lisa Hirsch started off a volley of posts when she published a personal response to the fine folks at Spring for Music explaining why she didn't plan to participate.
She followed up that contribution with a series of additional posts along with a compendium of disgruntlement which has been cataloging less than enthusiastic reactions throughout the culture webs.
Not long after that, one of the contest judges, Arts Journal founder Doug Mc Lennan, posted a general response to the blowback which one of my colleagues (and an institutional culture blogger) summed up by saying "it seems to have more thought than they put into the actual contest."
If nothing else, all of this will hopefully demonstrate that although there's not much rhyme, reason, or organization to what might be defined as the culture blogging community, it doesn't have much trouble raising its collective hackles against top-down attempts to determine its value.
Just like most other culture bloggers, the folks at Spring for Music sent an open invitation my way, which I politely declined. I simply don't have much interest in an essay contest billed as a blogging competition.
And since the initial topic doesn't hold any interest for me, I don't have plans to read any of the initial contributions. Consequently, if the subsequent topics are cut from the same cloth, I'll likely continue in blissful ignorance.
But I am reading the posts that take issue with the contest. They all do a fine job at articulating one or more of my additional concerns but perhaps more importantly, they do a fine job at defining what makes a culture blog truly valuable: