When The Venture Platform was launched in the fall of 2010, its success or failure rested squarely on an economy of scale business model that kept profit margins low and focused on incredibly solid code and unmatched service. If all went according to plan, users would benefit from an ongoing stream of upgrades and improvements without paying for them by way of annual fee increases.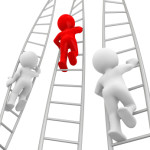 It is enormously pleasing to say that the risk has not only paid off, but produced far better results than originally projected.
At the beginning of 2013, we launched the first major upgrade to the system, Venture 2.0, which brought along a number of substantial enhancements:
On top of all this, we included more than 200 improvements and enhancements to existing functionality and a host of additional under the hood, geek-speak updates that users will likely never see, but appreciate by never getting stuck with incompatibility problems.
Here's The Best Part
We put all of these improvements in place without needing to raise fees one single dime! That's right, users pay exactly what they did when we launched in 2010 and the way things are going, we don't plan on raising prices next year either.
Moreover, our one-off custom development fees have remained flat as well and we managed to implement all of the 2.0 upgrades at zero additional cost to all users, although that doesn't mean some didn't take advantage of the time to put some improvements in place 🙂
Huge Growth
With all this work, we've it took us a bit to get around to updating Venture's own site with all of the post 2.0 update info. But we have (most) of it done, including a vastly expanded User Portfolio with all sorts of insight about each project.
Hey, This Is Really Fun!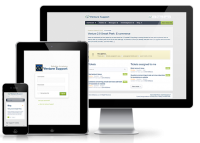 From a personal perspective, working with each client on a year-round basis for more than a full season has not only been a genuinely rewarding experience but it is downright fun. It doesn't matter what an individual user's skill level is when they start, they all get to experience a number of light-bulb moments when they uncover something new and cool to do with the Venture.
When we launched, one of the goals was to let users spend less time asking "how do I fix this" and more time asking "what's the best way I can make this idea work?" It's all about turning creative capital into actionable ideas and Venture's users have reinforced what I already knew: there's no shortage of creativity in the field, it just needs providers to help let it off the chain.
And in the end, of all the seriously cool features Venture offers, the support is what our users talk about the most. And there's simply no way to express how terrific that makes us feel.
Looking Ahead
Venture is all about moving forward and remaining future-proof. To that end, we maintain a running list of user input suggestions to fit into our organic development cycle but we also stay abreast of industry standards so that arts organizations and artists can finally have tools that stay on the bleeding edge of the technology curve instead of playing perpetual catch up.
Looking in our rear view mirror at our first major waypoint it's clear that Venture has been an unmitigated success. And now that we're shifting the economy of scale model into a higher gear, it's only going to get better.
Here's our recently updated Venture Is promo video (we've got a slew of mini-mercials coming out soon so stay tuned).