It appears that the St. Paul Chamber Orchestra (SPCO) is going to pick up the shards of what's left from the 2012/13 season. On 4/29/2013, the musicians ratified a new collective bargaining agreement but there continues to be very little love between stakeholders.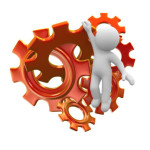 The musicians came out swinging by paring the ratification announcement with a demand that the SPCO board to replace current president Dobson West and begin growing revenue.
[the musicians] called for the immediate commencement of a search for a new SPCO leader…to substantially increase revenues. […] If revenues are not significantly increased in the next three years, the artistic quality of this Orchestra will not be preserved.
The SPCO statement did not acknowledge any plans for leadership changes and focused on affirming austerity measures as the new operational normal for an undetermined period of time.
We believe this agreement will allow for the preservation of artistic quality while ensuring financial sustainability…The Musicians have agreed to take significant financial concessions as part of our organization-wide effort to align our expenses with our sustainable revenues. As an organization we are now well-positioned to be able to eliminate our accumulated deficit and balance our budget going forward.
Consequently, even though the group appears to have reached a deal, stakeholders are far from rallying behind a unified vision. In the meantime, concert activity resumes on 5/9/2013.