It is that time of year again and the final touches are playing out for my upcoming conference appearances. The following list is for confirmed conferences but there are a few more floating around that I'll add to the list once things are finalized.
Conductors Guild Conference | St. Louis, MO | Jun 15-18, 2013

I'll be serving in an official capacity as a Conference mentor as well as working with those interested in setting up member profiles at the Guild's recently redesigned website. The member profiles are one way the Guild is using its online presence to enhance the value of membership and inspire mission driven activity (sample #1, sample #2). I'll be working directly with members to help set up their profile and answer their questions about PR and promotion in the highly competitive field of conducting.
Registration Info: http://www.conductorsguild.org/conference/registration-info/ 
Organization of Canadian Symphony Musicians (OCSM) Conference | Saskatoon, SK | Aug 14-18, 2013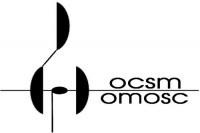 I'm honored to be OCSM's keynote speaker where I'll be discussing Fourth Generation theory and how it applies to the North American orchestra field as well as the conference theme of Looking To The Future." In addition to the keynote address, I'll be participating on several additional panels over the course of the conference, all of which will focus in one way or another on the conference's key areas of focus:
pro-active solutions to problems facing Canadian professional orchestras;
to the future of symphonic recording and our media presence;
issues of human rights in a changing workplace;
the creation of a new generation of orchestral leaders and advocates.
National Arts Marketing Project Conference | Portland, OR | Nov 8-11, 2013

I'll be serving as a speaker for Ceci Dadisman's panel Winning Websites – Engagement-Driven Solutions. any chance to work with Ceci is a genuine treat and I'm looking forward to working with fellow panel speaker Guillaume Therien, Director, Sales & Marketing at Opéra de Montréal. The date, time, and final panelist are TBD and the current panel description is as follows:
Your website is not only the first impression you give to prospective patrons but also an important part of any marketing initiative. How do you create an engaging experience that not only educates and inspires but also maximizes conversions? We'll look at recent website redesigns that have had positive results as well as data on best practices. Learn tools and tactics that you can use on your organization's websites that will make it more successful and engaging.
NAMP 2013 registration opens June 26. http://www.artsmarketing.org/conference 
If I'm not appearing at a conference you're attending, you should contact them ask why; you never know, it may not be too late.