Amidst accusations of playing shell games with assets and failing to bargain in good faith, it looks like Delaware Symphony Orchestra (DSO) may manage to squeak out a 2013/2014 season. According to a few media reports, the DSO's board chair, Tatiana Copeland, and AFM Local 21 Secretary/Treasurer, Glenn Finnan, hammered out a tentative agreement in face-to-face meetings, even after the DSO had already spent more than $60,000 in legal fees that produced nothing more than stalemate.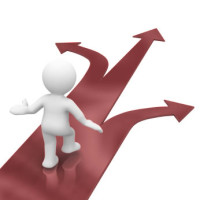 If ratified by the DSO board and musicians, then the orchestra will present a very skinny season. Few details are available, but the 5/27/2013 edition of the Delaware News Journal in an article by Margie Fishman reports that the agreement will only provide 10 guaranteed services for an unknown number of musicians in the first of the three year agreement, with that number increasing to 20 by the final year.
10 guaranteed services provides for two concert events in the space of one season; three rehearsals and two performances each.
There is no mention in any reports about music director compensation or anticipated guest artist budgets.