There's a terrific article in the 9/3/2013 edition of SmashingMagazine.com by Adrian Taylor that examines the continued value in embracing flat design, a topic we've been exploring here over the past few months. The especially useful point in Taylor's article is how the flat design movement is driving down information overload.
As a constantly connected culture, we deal with a nonstop flow of information, some of it important and relevant, most of it not. We are constantly evaluating, filtering and, of course, creating content, and it all gets pretty exhausting. In addition, much of our content consumption has moved to devices with small screens, thus exacerbating that feeling of overload. Becoming overwhelmed is all too easy, and a reduction of clutter in a user interface (UI) can create a little visual zen.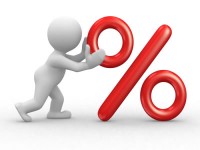 And if there's a field that could benefit from less is more with respect to web design, it is the orchestra field.
Amid growing pressure to be more (outreach, engagement, education, diversity, programming, etc. etc. etc.) orchestra websites are starting to collapse under the weight of their own information overload.
There's a quiet fear I hear in hushed tones from marketing directors and web managers that if they don't put up as much information as possible on the landing page about everything the organization does, it may somehow dilute community value.
Pressures from board members, executives, and even grant makers to include something that references each of these little identity crisis items rains down from above to wash away common sense and creativity. The result is orchestra websites that confuse complexity for being clever.
Consequently, it is high time to tone down these pressures and push back against information overload by finding creative ways to employ flat, and authentic, design. There are better ways to get a lot of information inside a small amount of space, even when using a simple, content focused design approach. Stay on top of Adaptistration's Web & Tech article index for articles that explore these topics and more.