Every now and then something comes along in the field that throws a truck load of old whitewalls on the seemingly unending tire fire that is negative classical music stereotypes. The latest collective embarrassment is from Maestro Yuri Temirkanov who reportedly believes that "the essence of a woman is weakness." It goes downhill from there.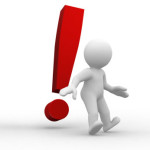 Thankfully, Alex Ross published the definitive forehead-slap article about all of this on 10/3/2013 accompanied by a translated transcript of Temirkanov's full interview with Elena Gantchikova.
Q.: In your opinion, could a woman conduct?
A.: In my view, no.
Q.: Why not?!
A.: I don't know if it's God's will, or nature's, that women give birth and men do not. That's something that no one takes offense at. But if you say that a women can't conduct, then everyone's offended. As Marx said, in response to the question "What's your favorite virtue in a woman?"—"Weakness." And this is correct. The important thing is, a woman should be beautiful, likable, attractive. Musicians will look at her and be distracted from the music!
Q.: Why? There are women in the orchestra; people indifferent to a women's charms. Besides, how many times would you be enraptured by appearances? After all, it's something you tire of, and switch to the heart of the question. Statistically, of course, there are women conductors.
A.: Yes, they do exist.
Q.: Nevertheless, you maintain that these are less than women, or less than conductors.
A.: No, simply that in my opinion, it's counter to nature.
Q.: And what is it in the conductor's profession that runs counter to a woman's nature? That's counter to the essence of the conductor's profession?
A.: The essence of the conductor's profession is strength. The essence of a woman is weakness.
Fortunately, it's not all bare-foot-and-pregnant for women in classical music (Temirkanov's Die Maestrostinker inner circle notwithstanding); in fact, things are awfully bright.
Women concertmasters and section leaders across all instruments are at all time highs while the majority of rank and file orchestra musicians are women. Women composers are big too and are arguably just as well known as male counterparts (shout out to my personal fav, Jennifer Higdon).
Mercifully, throwbacks with beliefs like those espoused by Temirkanov are a dying breed.