The Minnesota Orchestra Association (MOA) may be back to the business of presenting concerts, but that doesn't mean the drama has abated. At the first concerts since the work stoppage, shouts from the audience to "bring back Osmo" and "Fire Henson" reportedly punctuated remarks from musician and board representatives.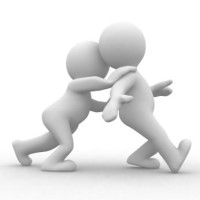 Unlike the traditional chicken or egg quandary, the issue of whether or not Vanska returns has at least one firm prerequisite: president and CEO Michael Henson must leave the institution. This is precisely what the conductor told Minnesota Public Radio (MPR), which reported the news in an article by Marianne Combs on 2/8/2014.
For now, the musicians have remained mute about Vanska's pronouncement as has Henson; however, the MOA did respond.
"We are surprised Osmo chose to register his comments with the news media when those conversations belong within the Orchestral Association."
Unknown at this point is whether or not the MOA has engaged formal discussions with Vanska and/or the musicians, the latter of which unanimously voted No Confidence in Henson on 11/27/2012.