A handful of traditional media outlets are reporting that the Memphis Symphony Orchestra (MSO) has apparently raised enough bridge funding to make it to the end of the current season but there is no word on what is planned for 2014/15. Likewise, there is no word on what sorts of adjustments may be made to the remaining season's programs.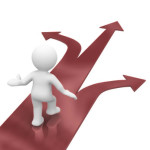 Although the MSO has yet to publish a public statement detailing the recent fundraising results, the 3/17/2014 edition of the Memphis Business Journal published an article that reports the bridge funding consists of a pair of $100,000 donations and an undisclosed amount of revenue from fundraising concert events.
An Associated Press report quotes MSO CEO and President Roland Valliere saying that the organization won't release any information about next season until after they've developed a new financial model.
"…we won't make a formal announcement about next season until we align our expenses with revenue to come up with a financial model that is sustainable."
Between now and then, the organization has a collective bargaining agreement to negotiate and a season's worth of programming to plan.
If this seems like a chicken or the egg conundrum, you're on the right track.
For more than half a century, professional orchestras have crafted annual budgets based in large part on a series of variables; one of those being the labor expense for contracted musicians as defined by a collective bargaining agreement that defines wages and any benefits over a period of one or more years.
Consequently, unless the musicians agree to a radical reversal in this relationship and agree to work under a business model that determines any given season's pay based almost exclusively on previous season's revenues, the organization may find itself amidst what might be best defined as a strategic planning paradox.
Nonetheless, given the organization's penchant for caginess, don't expect strategic details anytime soon. Likewise, the MSO's recent decade of labor relations suggests that whatever may paradox emerge, it won't likely rise to the level of a public stakeholder struggle.