It looks like there is finally some news in the saga that is the Minnesota Orchestra Association (MOA) that may allow the organization to enter a genuine period of recovery. Late last night, the MOA announced that Michael Henson will step down as CEO in August, 2014.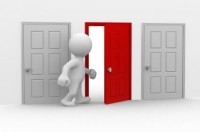 Kristin Tillotson has all of the initial details in an article from the 3/20/2014 edition of the Star Tribune and since I'm still away for on-site client work, head over to her post for details and some more insight from me in the form of a quote about the departure time line. We'll examine this in greater detail next week once I'm back in Chicago.
In the meantime, what do you think Henson's departure, not to mention the time line, means for the MOA?