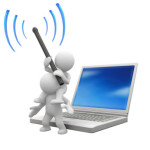 Update: the segment is now live! I had the pleasure of taking part in a panel discussion for WQXR's bi-weekly podcast Conducting Business, hosted by Naomi Lewin, to talk about the Metropolitan Opera's ongoing labor negotiations. My fellow panelists included:
[ilink url="http://www.wqxr.org/story/how-solve-met-labor-dispute-three-views/"]Or listen via the WQXR website.[/ilink]
One item I meant to bring up but completely forgot about once the conversation started is the potential impact one or more audience advocacy groups may have on the dispute if an agreement isn't reached by the time the first events are scheduled to begin.
Within the orchestra field, audience advocacy groups have played an increasingly influential role in determining their respective labor dispute's outcome and from a comparative perspective, opera patrons tend to have a higher degree of vested interest in their performing art medium than their orchestra counterparts. As a result, this might indicate an accelerated degree of involvement.
Over the past few years, organized audience advocacy groups haven't formed until after a few months into a work stoppage and if that pattern holds firm, we likely won't see anything emerge via a potential Met work stoppage until October. Nonetheless, these associations are akin to computer hardware development in that each generation ushers in a higher degree of sophistication and power and if the Minnesota Orchestra lockout is any measure, it shouldn't come as a surprise to anyone if a group emerges wielding superior public relations and communication skills than most of the labor organizations involved.