The 8/26/2014 edition of Slate published an article by columnist and Alliance for Inclusion in the Arts Interim Director, Howard Sherman that examines the decision by South Williamsport, Pennsylvania, Junior/Senior High School administrators to cancel an upcoming production of Monty Python's Spamalot by Eric Idle due to what the school's principal, Jesse Smith, described as the musical's "homosexual themes." Smith's decision was upheld by South Williamsport Area School District administrators even after Sherman's article produced evidence that the principal and school superintendent, Dr. Mark Stamm, deliberately obfuscated and misinformed the public on their "homosexual themes" issue serving as a cornerstone for their validation.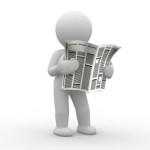 Simply put, Smith and his superiors got caught burying evidence that they cancelled Spamalot because they did not find gay characters and same-sex marriage scene appropriate for public audiences. Following the Slate article, the South Williamsport Area School District has attempted to deflect attention by claiming that the email made public thanks to a Right-to-Know request is being taken out of context.
The 8/31/2014 edition of the Williamsport Sun-Gazette published an article by Robert Phillips that includes statements from Smith and administrators claiming that the decision to cancel Spamalot is an act of protect children.
"This was intended to protect students so they're not in a position to choose between what they believe in and participating," said Smith.
Some Commentary On One Of The Great Social Shames Of Our Generation
Smith and South Williamsport Area School District's administrators have sunk to the lowest common denominator of masquerading an abuse of authority behind a cover of protecting children. Simply put, Smith is using his position as principal to discriminate against sexual orientations outside of those he deems appropriate.
If racial discrimination was one of the great social shames of the Greatest and Baby Boomer Generations, then sexual orientation discrimination certainly occupies an equal level of ignominy for Generation X. Clearly, a number of other high schools have had no problem producing Spamalot (you can find a plethora of clips on YouTube from their productions) including Central Catholic High School in Pittsburgh, PA. Additionally, the organization that manages licensing rights for the show, Theatrical Rights Worldwide, lists more than a dozen high schools which have the show scheduled in the 2014/15 season.
Currently, homosexuality is legal in Pennsylvania and homosexuals are not banned from serving in National Guard units. Homosexuality has been declassified as an illness since 1973 and same-sex couples are allowed to adopt and their marriages are legal and recognized.
Nonetheless, Smith told the Williamsport Sun-Gazette that students "should be able to sign up for a play and know that it's school-sponsored and they won't have to make a moral or ethical decision" and he "just want[s] students to feel free to join the play and not feel like they are compromising their views based on the content."
Consequently, what sort of justification exists to discriminate against sexual orientation by cancelling a musical under the guise of protection because it contains "homosexual themes?"
I encourage readers to contact Principal Smith and Superintendent Stamm via their South Williamsport Area School District email addresses to express your views.
Principal Jesse Smith: jsmith@swasd.org
Superintendent Dr. Mark Stamm: mstamm@swasd.org
Resources

[ilink url="https://adaptistration.com/wp-content/uploads/Filers-seek-inclusion-open-conversation.pdf" style="download"]Email documents provided via Right to Know law.[/ilink]
[ilink url="https://adaptistration.com/wp-content/uploads/Filers-seek-inclusion-open-conversation.pdf" style="download"]Spamalot' emails revealing School leaders explain decision-making' 8/31/2014 Williamsport Sun-Gazette[/ilink]
[ilink url="https://adaptistration.com/wp-content/uploads/Filers-seek-inclusion-open-conversation.pdf" style="download"]Filers seek inclusion, open conversation; 8/31/2014 Williamsport Sun-Gazette[/ilink]
[ilink url="http://www.slate.com/blogs/outward/2014/08/26/spamalot_pennsylvania_school_cancels_production_because_of_homosexual_themes.html" style="note"]"Homosexual Themes" Get Pennsylvania School Production of Spamalot Canned; Slate, 8/26/2014[/ilink]