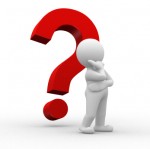 Yesterday's post about the MTT situation at the New World Symphony prompted a number of direct replies from arts managers who were all quite keen to share a wide variety of anecdotes and most took the time to mention their respective organization's child policy (or lack thereof), all of which made me curious to know more as I've never seen any sort of field-wide survey (if you know of one, I'd love to see it).
To that end, today's post is a trio of queries:
Does your organization encourage parents to bring children to all and/or certain types/series of events?
Does your organization have a child policy?
Does your organization have an official usher or patron services representative policy on how disruptive patrons under a certain age should be addressed?
I'm very curious to see what comes back so thank you in advance for taking the time to leave a comment, I'm sure everyone will benefit from having a broader perspective.