In case you've been buried under a mountain of work lately, you've probably seen the hubbub surrounding Michael Tilson Thomas' (MTT) encounter with a mother and eight year old child during a 10/17/2014 performance with the New World Symphony. In short, there's plenty of talk about whether MTT acted appropriately and accounts of the actual event vary depending on which source you read.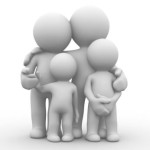 The story originally broke in the South Florida Classical Review and there's another good post about it by Brian Wise in the 10/22/2014 WQXR blog.
But in the end, the lesson for arts managers is painfully straightforward: have a policy. If you invite and/or encourage parents to bring children expect there to be an incident from time to time. At the same time, make your polices clear to understand, easy to find on your website, and train your usher staff to handle situations as gracefully as can be expected.
For conductors, the take-away is make sure you know your orchestra's policy is as well. You might think your actions are justified and appropriate but it may conflict with written policy and you end up looking like a heel; or worse, an audience
killer.