In March, 2014 Peninsula Symphony Orchestra's former executive director, Stephen Jay Carlton, was arrested on charges of grand theft, embezzlement, forgery, ID theft and tax fraud, plus enhancements for excessive taking. A recent article by Tracey Kaplan in the 12/5/2014 edition of the Mercury News reports Carlton was recently convicted on all charges and prosecutors are asking for a 16 year sentence, which might seem extreme for embezzling $272,000; that is, until the creepy part comes to light.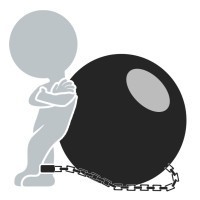 According to Kaplan's report, prosecutors are seeking the stiff penalty because Carlton has a voluntary manslaughter conviction from 1991 due to what Carlton's attorney loosely described as a consensual erotic asphyxiation accident.
The entire ordeal reaches far beyond the typical embezzlement scenario. Mark MacNamara published a comprehensive overview of Carlton's illicit activities in an article at sfcv.org originally published on 4/11/2014 then updated on 09/22/2014. It's worth taking the time to give it a read, especially if you're a board member responsible for due diligence and oversight.