I've been combing through the 2015 reader surveys and one response to the question "Which topics you would like to see covered?" caught my attention; specifically, the reader wanted to know about how the bargaining process actually worked. The reader indicated a level of frustration with traditional media coverage in that it doesn't describe what actually happens during negotiations.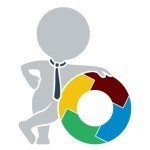 Fortunately, the negotiation process was one of the very first topics covered at length here at Adaptistration back in 2004 via a quartet of articles. They are all just as timely now as they were a decade ago although the installment covering how the actual bargaining process works was updated in 2010 with an improved flowchart.
That article is a good place to begin if you're looking for info on the step by step process and potential outcomes from a successful or unsuccessful ratification process.
As such, if you're looking for a boat load of knowledge about a crucial element within the orchestra field and love the rush that follows a streamlined data intake, this is going to make your day.
Here's the complete set:
Feel free to send along any questions about any item in the above articles.