In case you've missed it, the incoming board chair at Carnegie Hall, Ronald Perelman, has made it clear that he wants to fill that venue's event calendar with more pop acts like the type he remembers from the 1950's and 1960's. At least, that's what he told the New York Times in an article by Robin Pogrebin for the 2/19/2015 edition.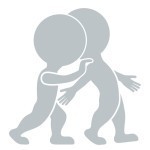 The article projects an image of Perelman as a board leader with a governance style more akin to shooting from the hip rather than firm market research and mission driven planning. In the interview, Perelman delivers a stereotypical hypothesis (young people only go to pop events) followed by a surface level solution (program more pop acts) which is based on 50 year old observational evidence (he once watched the Beatles and the Rolling Stones play there in 1964).
Moreover, the decision to use a feature article in one of the more influential traditional media outlets around as a platform to discuss increasing the number of pop acts seems curious compared to the host of other issues he could champion. Public reaction to Perelman's vision was less than enthusiastic.
Case in point, conductor Bill Eddins posted an open letter to Perelman that was downright scathing; it points out problems from practical considerations to mission driven artistic concerns.
Carnegie's importance is not only historical. It was designed for what we do, with some of the best acoustics in the world. The other art forms (and yes, I do call them art forms) that you mention – pop and country – frankly, acoustics is not their bailiwick. They are electric, as we say in the business. What, are you going to get Kanye to do an unplugged set? I think not. Bieber? As for Jazz – they have a tremendous venue just up the street dedicated full time to that art form. That should be a hint to you. They think enough of their art form to build and maintain a grand venue.

[…]

If you want a younger audience, a more hip audience (and again, you've denigrated most of those who set foot in Carnegie already) why don't you offer the same kind of programs that Jazz at Lincoln Center offers? Outreach to the schools, workshops, an academy, and a resident ensemble that plays the music their venue is designed for! If you offered that it would be truly enlightened leadership.
If nothing else, Perelman's interview is almost certainly causing its fair share of gastric distress among the ranks of Carnegie's public relations staff. It's not as though arts organizations are overstaffed and spending most of each day inventing problems to solve, but now Carnegie's PR department must deal with this on top of what is likely an already overflowing plate. In an ideal world, Perelman has taken a necessary mea culpa step by purchasing that office lunch every day since the interview was published and pledging to do a better job with internal communication.
Having said that, if Perelman's initiatives were known and are something Carnegie is firmly behind, then they were likely braced for the impact.
Either way, it will be interesting to see what sort of impact this has on donors and patrons; especially in light of Carnegie's most recent round of capital improvements.