Every time Microsoft releases a new version of Windows, nonprofit arts managers feel a tight twinge in their chests because they know anything from Microsoft doesn't come cheap. Well brace yourself for some good news because the folks at Redmond have decided that Windows 10 upgrades are free for all Win7 and Win8.1 users during the first year of its release. In fact, you can download the current version of Windows 10 Technical Preview right now if you wish.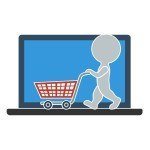 The only consideration that might spoil this otherwise terrific news is whether or not your hardware can cross the minimum system requirements. To that end, the official specs have not yet been released but you can get a pretty good idea based on the Technical Preview specs:
Processor: 1 gigahertz (GHz) or faster
RAM: 1 gigabyte (GB) (32-bit) or 2 GB (64-bit)
Free hard disk space: 16 GB
Graphics card: Microsoft DirectX 9 graphics device with WDDM driver
A Microsoft account and Internet access
Like most things tech oriented, there are additional provisos you should check out but for the most part, those are not outrageous hardware requirements.
As of now, there is no official release date but it is widely believed that Microsoft will release one this April at their Build 2015 conference.
Throughout the tech sector, Windows 10 is generating a nearly unprecedented amount of positive PR and genuine hype. Among the new features known to-date, here are some that should make the upgrade worthwhile:
Support for the Fast Identity Online (Fido) standard. I know, it doesn't sound very sexy but this will go a long way toward improving what is, at best, dubious password security among most nonprofit arts orgs and over time, help reduce the frequency and ferocity of DDoS attacks. In short, this makes it much easier to use things like fingerprint scanners and other biometric readers instead of alphanumeric passwords.
The Start Menu is back. For those of you who hated the loss of the ubiquitous Start button in Windows 8 and dug in hard with Windows 7 to avoid the new, then you're troglodyte urges paid off because Windows 10 brings the Start button back with a vengeance.
Cortana digital assistant. By most accounts, Redmond's answer to Siri effectively dropped the mic on Apple's stage and Windows 10 plans to integrate Cortana in a big way. Think easy voice searches.
A brand new web browser: Spartan. In a perfect world, this will finally get all of those old school arts admin executives off of MS Explorer once and for all. Of all the new features coming out in windows 10, this one has the least details but anything that can get people to stop using Explorer is a worthwhile effort.