The 6/30/2015 edition of The Chronicle Of Philanthropy has an article by Suzanne Perry (h/t Joe Patti) that reports on the legal battle over making Internal Revenue Service (IRS) Form 990 filings available in "machine-readable format." Granted, that phrase covers a lot of ground so don't expect the final result to measure up to open data standards but at least this is a step in the right direction, even if it is moving at a glacial pace.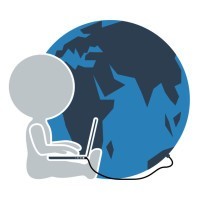 The decision came by way of Federal Court and as of now, there are no provisions for converting existing 990s. We examined this issue in greater detail via an article almost exactly one year prior on Jun 23, 2014 and at that time we examined the numerous hurdles related to implementation and Perry's latest article seems to be confirming those concerns.
According to the article, the IRS is planning to begin making 990s available in the new format by early 2016 but even then, there are no details on how that date interacts with the normal season-and-a-half gap between when nonprofit orchestras file their returns and when the IRS makes them available. Since there are no details about the process and final format the IRS intends to use, there is the possibility this could add extra steps into the existing process and cause an even longer delay.