Coordination in six easy steps; at least, according to Chattanooga Symphony & Opera concertmaster Holly Mulcahy, that's how many it takes to get the string section bowings sorted out and ready for prime time. Mulcahy recently published an article at her blog, Neo Classical, describing how the process works and it's already racked up several hundred shares as well as Norman Lebrecht calling it out at Slippedisc.com saying "I don't think I've ever read a more lucid account of what a concertmaster puts in behind the scenes."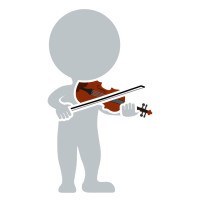 Granted, it's all too easy to overlook the little things unique to our field, both on stage and off, that make what we do fascinating but Mulcahy's post is an excellent reminder of that wonderful line from The Producers "There's a lot more to you than there is to you!"
And from an administrative perspective, Mulcahy's description of bowings and workplace efficiency are worth noting.
"The more I can anticipate while bowing parts, the less adjusting and stopping during rehearsals needs to happen."
That's a nice way of saying "less wasted rehearsal time" and that means more efficient rehearsals which leads to less overtime, lower production costs, and better concerts.
Just in case you don't think a few minutes adds up to very much, think again; after all, there are good reasons why bowing timelines (and deadlines) are typically spelled out in collective bargaining agreements.
Read Bowing for Mahlers at Neo Classical