Apparently, it doesn't matter how many laws are passed, orchestra musicians are going to get hassled over bringing instruments on board as carry-on baggage. The latest incident involved British Airways and the Boston Symphony Orchestra (BSO), or at least three of its musicians.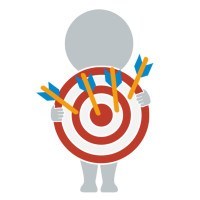 The 9/6/2015 edition of The Boston Globe published an article about a run-in with British Airways gate agents on a full flight and the size of Principal Trombone Toby Oft instrument while in his padded carrying case. Long story short, neither side really backed down form their positions; British Airlines asserting that all carry-on baggage must comply with required dimensions and hey, if the overhead compartments are full when you get on board then you're out of luck while the BSO continued to assert what everyone in the field knows in that these instruments are fragile, valuable, and in many cases, irreplaceable.
Orchestras could side-step the problem by going the private charter route or even purchase their own aircraft but I wouldn't hold your breath on seeing a BSO branded jet overhead anytime soon. So unless someone figures out a reasonable co-ownership model, you can expect there to be plenty more musician vs. airline stories ahead.
If nothing else, the BSO's recent ordeal makes British Airway's strapline, "To Fly. To Serve. It's what we do. It's who we are. Always putting you at the heart of everything we engineer, innovate and pioneer. Today and tomorrow," seem a bit overly sanguine.
Postscript: Oft recently published an account of the incident at his personal blog: TRAVELING THE UNFRIENDLY SKIES – No instrument will be guaranteed safe passage Update: thanks to reader Ron Wold for pointing out the Oft's article no longer appears to be available.