We move one step closer to checking off all the groups on our list of mid to large budget orchestras with expired agreements that managed to ratify a new contract without resorting to a work stoppage thanks to a recent settlement at the Cleveland Orchestra. The three-year deal is retroactive, meaning it applies to the time passed since the previous agreement expired on August 31, 2015.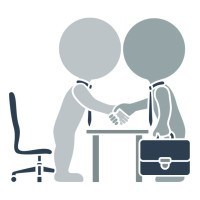 As of now, both employer and musicians are being coy with details but early reports indicate a give-and-take agreement.
Cleveland Plain Dealer music critic Zachary Lewis authored an article on 12/12/15 that reports that although compensation figures per year aren't available "both parties confirmed that the deal calls for annual increases in weekly compensation and retirement benefits, along with improvements in working conditions when touring."
Concessions include healthcare premiums, relaxing recording and broadcast rules, and the musicians donating 12 services throughout the entire three-year term.
At the same time, one intriguing element worth pointing out is that the musicians released the ratification vote results. With the exception of 100 percent acceptance, this is typically kept under wraps but according to Lewis' article, the musicians voted 72 percent aye and 28 percent nay. Although still a decidedly mandate driven ratio, the nay vote percentage is high enough to generate curiosity related to whether one or more key issues were common among that voting group.
And Then There Were Three
We're down to the final three on our list; to that end, here's an updated version of the fourteen mid to large budget orchestra and opera organizations with a collective bargaining agreement that expired since summer, 2015:
Chicago Lyric Opera 6/30/2015

Chicago Symphony 9/13/2015

Cincinnati Symphony 9/13/2015

Cleveland Orchestra 8/30/2015

Columbus Symphony 8/31/2015

Dallas Symphony 8/31/2015

Florida Orchestra 8/31/2015

Fort Worth Symphony 7/31/2015
Grand Rapids Symphony 8/31/2015
Milwaukee Symphony 8/31/2015

New Jersey Symphony 8/31/2015
Philadelphia Orchestra 9/13/2015

San Antonio Symphony 8/31/2015


Utah Symphony 8/31/2015