The 2015 Reader Segmentation Survey results are in and just like the prior year, Millennial readers continue to comprise the largest readership segment. Having said that, they did lose a sliver of ground to Gen X and Baby Boomer readers. We'll examine the full results soon but today's post is going to dive into results from the 25-34 age group and highlight any changes from the previous year.
Readership Share & Occupation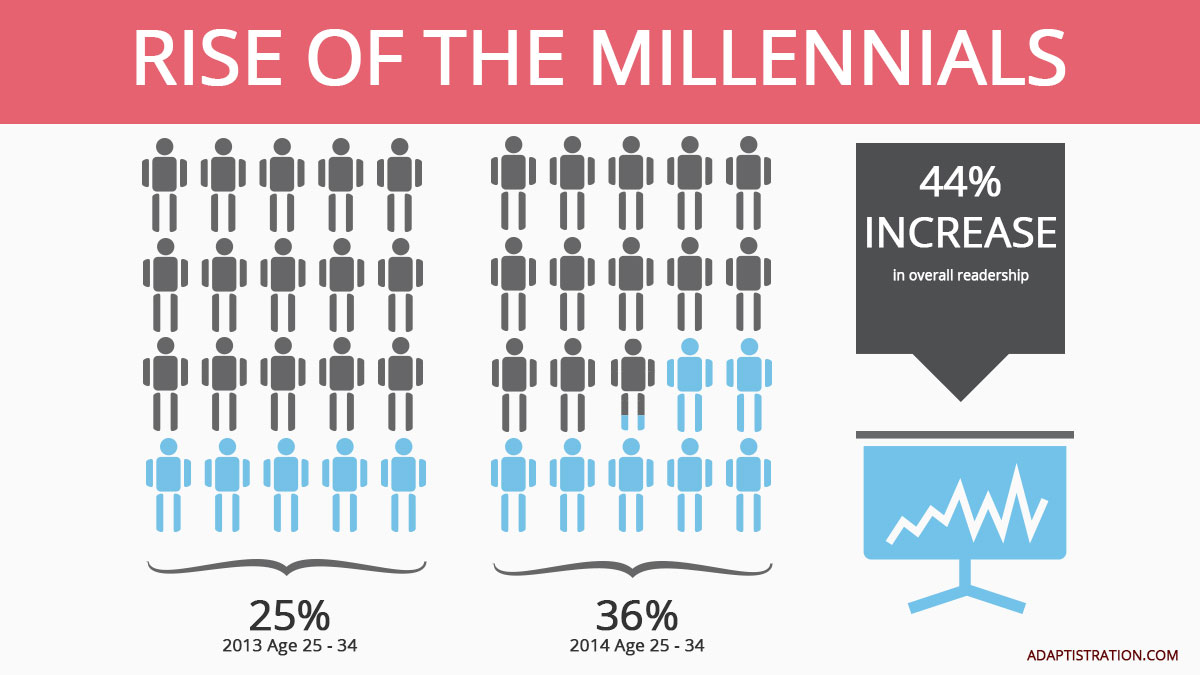 Value, Satisfaction, & Engagement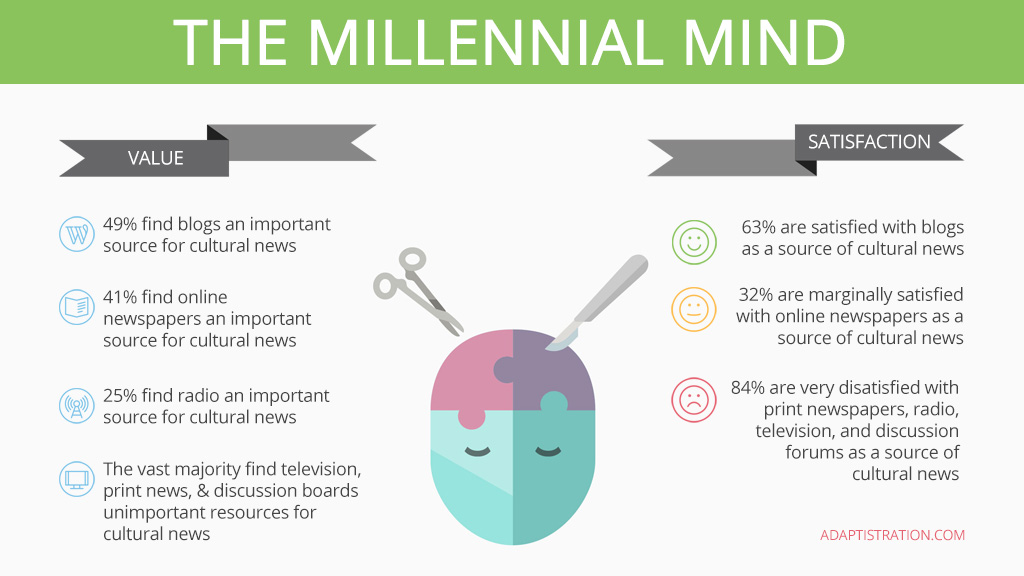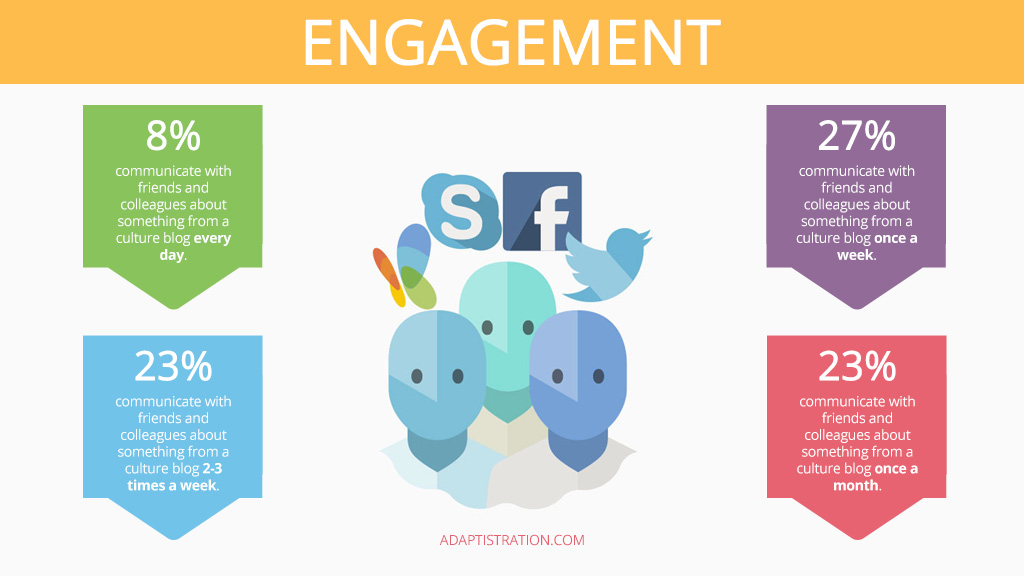 But Why?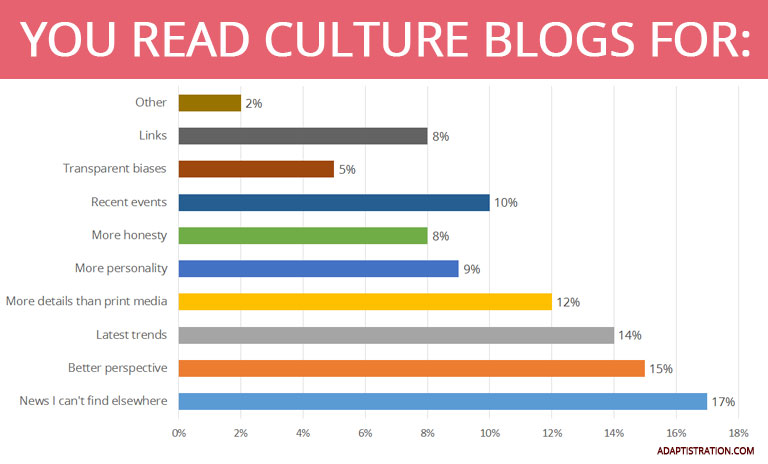 And it wouldn't be fun without a big, infographic to help tie everything together…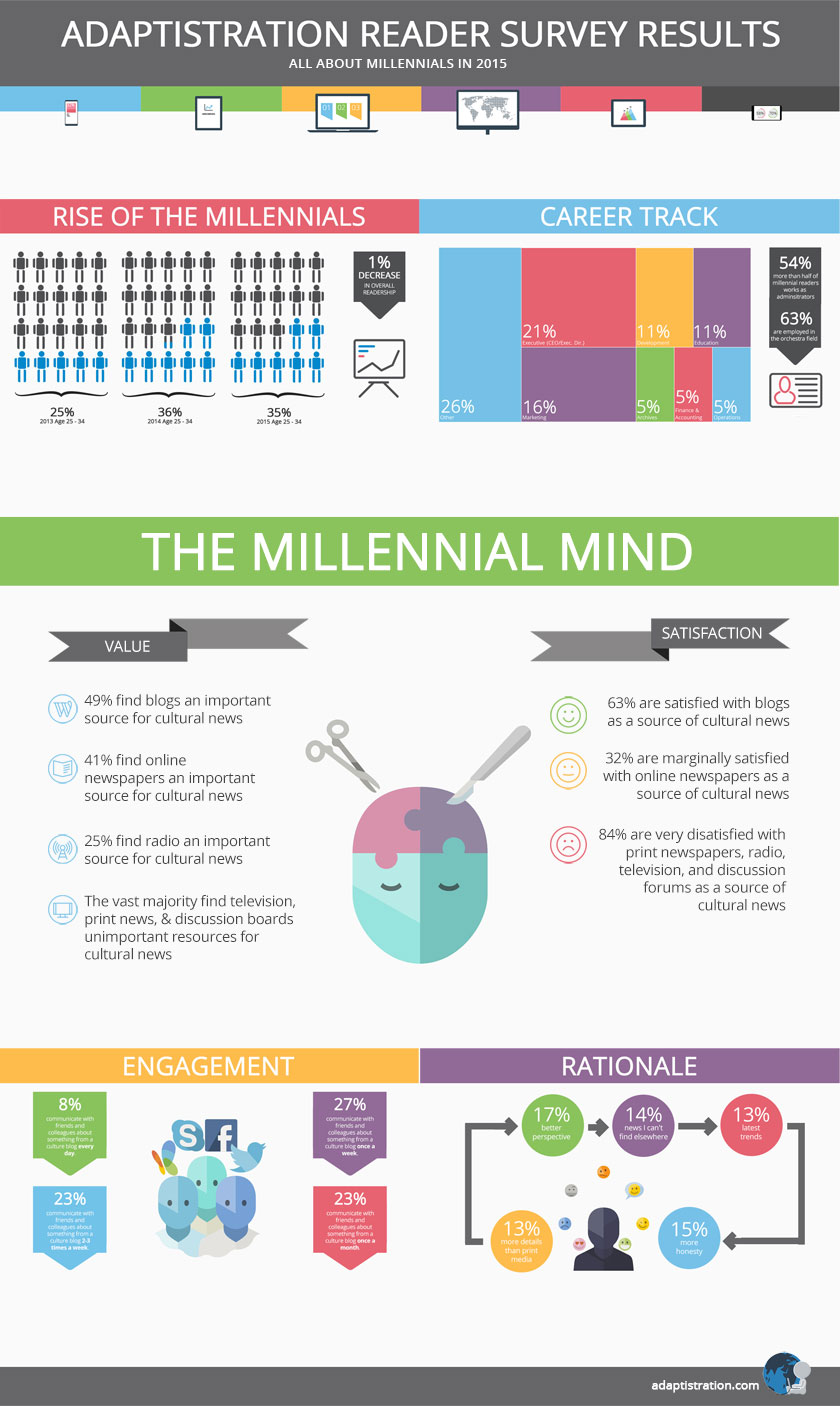 download the full size infographic