We've all been in one of those meetings where important decisions need to be made about something crucial to an arts organization's success and the senior executive responsible for making the decision seems hell-bent on a direction that screams out-of-date and out-of-touch. That's HiPPO (Highest Paid Person's Opinion) decision making at its worst.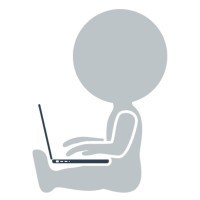 Although experience is worth its weight in gold, it doesn't come without baggage and effective executives will be vigilant about preventing those failings, which I like to call experience anchors, from interfering with progress.
One area within the field where this problem appears with increasingly frequency is web design. Executives over a certain age (Baby Boomers and early Gen-X) lived through the rise of the internet age and as a result, are at risk for looking at design via outdated, desktop-centric blinders.
It doesn't seem to matter how much data, A/B testing, or documented best practice is brought to the table, a HiPPO driven executive is going to rely on decades of experience to insist on a user experience that conforms to their historical frame of reference.
Ironically enough, these are typically the same managers who are continually puzzled when prospective ticket buyers from younger generations are so difficult to engage.
If you know an executive like this, or suspect you may be this sort of HiPPO, then you need to watch this video from Fine Bros Entertainment, a group that generates video content and helped make the React categories of content popular at YouTube.
They released a video on 3/6/16 titled TEENS REACT TO WINDOWS 95 that delivers exactly what it promises. Sure, there's plenty of amusing and entertaining material but the lesson here for 40-something and older managers is the importance of identifying how much an experience anchor can hobble decision making for areas increasingly dominated by participation from younger generations.
And what better way to disarm potential defensiveness than using humor?